Cattle health pioneer receives top veterinary honour
Professor Martin Green has been awarded BVA's most prestigious scientific award for contributions to cattle health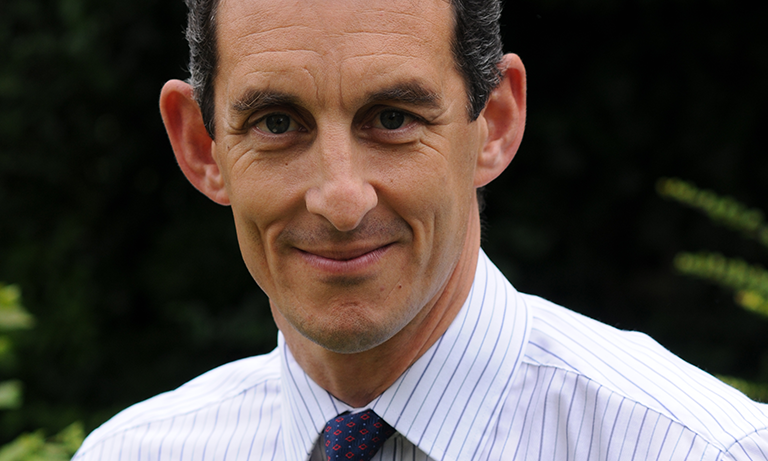 Professor Martin Green, the pioneering Warwickshire vet behind the design and implementation of Great Britain's unique bovine mastitis control scheme, has been awarded our most prestigious scientific award for outstanding contributions to cattle health during a virtual awards ceremony today.
The Dalrymple-Champneys Cup and Medal is presented each year to a BVA member whose work supports the advancement of veterinary science. Professor Green has received the award in recognition of his significant contributions towards the understanding and promotion of bovine mastitis control as well as selective dry cow therapy, dairy herd health, and the use of statistical epidemiology in veterinary research. He is also cited for championing Continued Professional Development (CPD) for veterinary surgeons undertaking specialist clinical qualifications. 
Professor Green graduated from Bristol Veterinary School in 1987 and worked in farm animal practice until 2006, obtaining a PhD from the University of Warwick in 2004 for his research into Clinical Mastitis in Dairy Cows: Studies of Bacterial Ecology and Somatic Cell Count Patterns. He joined the University of Nottingham's School of Veterinary Medicine and Science in 2006, where he currently holds the position of Professor of Cattle Health and Epidemiology.
In judging this year's award, the Dalrymple-Champneys Selection Committee acknowledged his wide-ranging publications leading research into bovine mastitis for over twenty years. The mastitis control scheme is the only holistic mastitis scheme worldwide to have been tested and shown to be efficacious using a randomised controlled trial. Since its inception in 2004, over 3,000 dairy herds have received advice on the mastitis control plan, which has led to estimated savings of £10-15 million per year to the British dairy industry. It has also influenced similar schemes in countries including Australia, Canada, Ireland and Chile.
Accepting his award, Professor Green said:
"I'd like to say a huge thank you to BVA and the selection committee for the award. I'm delighted, honoured and humbled.
"Enhancing and promoting dairy cow health and welfare has been a passion I've shared with many people; everything I have been involved with has been a team effort. During my years in practice I was inspired and encouraged by many wonderful people, particularly those at Hampden Veterinary Hospital, Aylesbury and Orchard Veterinary Group, Glastonbury - many thanks to you all. My long-term involvement with dairy herd health and veterinary post graduate education and specialisation stemmed from these times.
"Research to enhance herd health, especially in the field of mastitis, has been an exciting journey involving many people. I'd particularly like to thank Andrew Bradley, James Breen, Jon Huxley and Chris Hudson who have contributed huge amounts to this field and been great to work alongside. I would also like to thank and am indebted to the whole Ruminant Population Health Group (past and present) at University of Nottingham who have shared the desire to develop dairy herd health and continually looked to push boundaries. Finally and most importantly, a special thank you to my wife Laura and my family for their constant wisdom and support."
BVA President Daniella Dos Santos read out the citation for the Cup and Medal:
"It is an absolute pleasure to present Professor Green with this award. His remarkable scientific achievements over his career have resulted in significant advancements in cattle health and welfare, not least the design, testing and implementation of a pathbreaking national mastitis control programme for Great Britain and a research programme that provided the scientific basis for selective dry cow therapy."
Contact our media office
(for press enquiries only)
Want to join BVA?
Get tailored news in your inbox and online, plus access to our journals, resources and support services, join the BVA.
Join Us Today