Joint BVA and RCVS statement on new national lockdowns for England and Scotland
BVA and the RCVS are developing guidance to support veterinary professionals to deliver essential animal health and welfare services.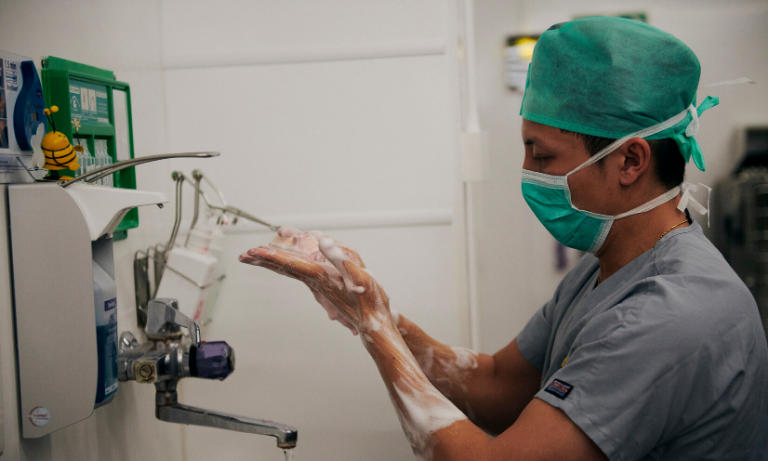 The British Veterinary Association (BVA) and the Royal College of Veterinary Surgeons (RCVS) have issued a joint statement following today's announcements that Scotland and England will go into new national lockdowns as the UK coronavirus alert level has been raised to 5.
"We are urgently looking at what these new national lockdowns will mean for veterinary professionals and services, and we are liaising with the Chief Veterinary Officers.
"We aim to issue updated guidance in the coming days but can confirm that we will not be reverting to emergency-only work, as we saw at the start of the first UK-wide lockdown last March.
"Instead, we are developing guidance to support veterinary professionals to carry out work that is essential for public health and animal health and welfare, in the context of the very strong 'stay at home' messages from both governments.
"We recognise that this continues to be a very challenging and difficult time for our colleagues, and we want to thank veterinary teams across the UK for continuing to work safely so that we can all play our part in stopping the spread of Covid.
"Once again we thank animal owners for their understanding and ask them to continue to respect their vets' decisions at this time. The range of services available will vary between practices so that vets can work in Covid-safe ways to keep their colleagues and clients safe."
Key worker status for childcare purposes
With schools closing or remaining closed across the UK, BVA and the RCVS are confirming the situation with each national government. In the meantime, BVA and the RCVS have pointed to the definition of key worker (for the purposes of accessing childcare) that was previously agreed in March 2020.
This includes veterinary surgeons who work in food production and those responsible for the provision of emergency care. Anyone claiming key worker status to access childcare must be confident that their claim is defensible.
Further information will be made available on the RCVS and BVA websites as soon as possible.
Contact our media office
(for press enquiries only)
Want to join BVA?
Get tailored news in your inbox and online, plus access to our journals, resources and support services, join the BVA.
Join Us Today