Vets and animal welfare charities issue Dogs Die in Hot Cars reminder as temperatures soar across England
As temperatures soar across the country, vets are reminding pet owners not to leave their dogs in a car even for a short time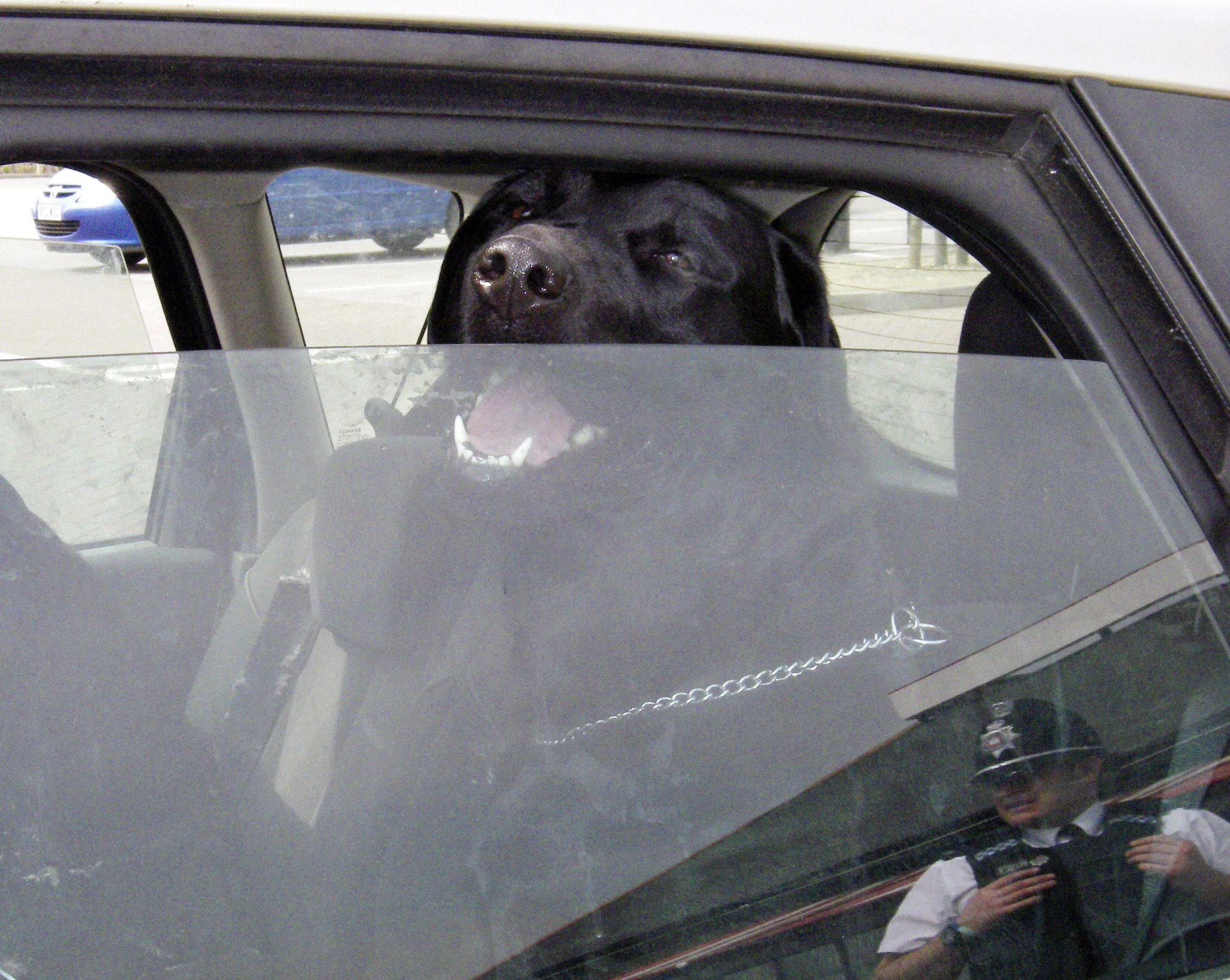 With the Government easing some driving restrictions and a heatwave sweeping across England ahead of the Bank Holiday, vets are reminding pet owners not to leave their dogs in a car even for a short time.
We have teamed up with a coalition of rescue and rehoming charities, police, and welfare organisations to highlight the dangers of warm weather to dogs as part of the annual Dogs Die in Hot Cars campaign.
The coalition group is launching this year's campaign just a week after the Government announcement allowing families to go out in their cars for exercise and leisure again, providing they adhere to social distancing. 
British Veterinary Association President Daniella Dos Santos said:
"Vets all too often see the unfortunate and sometimes tragic consequences of dogs being left on their own in cars on a warm day.
"With warm days forecast, more people are expected to take car journeys for exercise or leisure to take advantage of the sunshine.
"We'd urge owners not to leave any animal in a car while out and about, even if it is for a short trip to the supermarket. Temperatures can rise quickly inside a vehicle even when it doesn't feel that hot outside, which is why 'not long' can end up being too long for your beloved pet.
"This is especially vital at a time when strict social distancing measures mean vets are only able to see essential cases and may have smaller teams working in the practice as they try to do everything they can to look after pets while protecting clients and themselves."
In our most recent Voice of the Veterinary Profession survey on hot weather risks (Autumn 2018), a quarter (26%) of the vets who had treated dogs for heat-related conditions that summer reported at least one of these cases was the result of a dog having being left in a car. This is equivalent to almost one in seven vets (13%) having seen a dog come into their practice suffering as a result of being left in a hot car.
In the past 10 years*, the RSPCA has received 72,733 complaints to its emergency hotline about animals in hot environments, the majority of which relate to dogs in hot cars. The real number of dogs being left in hot cars is expected to be much higher as the main advice is to contact police to report an incident. 
What to do if you see a dog in a car on a hot day:
In an emergency, it is best to dial 999 and report a dog in a hot car to police. The RSPCA may not be able to attend quickly enough and, with no powers of entry, they would need police assistance at such an incident.
If the situation becomes critical and police can't attend, many people's instinct is to break into the car to free the dog. But please be aware that, without proper justification, this could be classed as criminal damage. Make sure you tell the police of your intentions and take photos or footage of the dog as well as names and numbers of witnesses. The law states that you have a lawful excuse to commit damage if you believe that the owner of the property that you damage would consent to the damage if they knew the circumstances.
Once removed from the car, move the dog to a shaded or cool area and douse him/her with small amounts of room-temperature water. Allow the dog to drink small amounts of cool water.
If the dog isn't displaying signs of heatstroke (such as heavy panting, restlessness, and lack of coordination), establish how long the dog has been in the car and make a note of the registration. If in a public parking lot, ask a member of staff to make an announcement of the situation over the tannoy, if possible, and get someone to stay with the dog to monitor its condition.
Dogs Die in Hot Cars campaign
The Dogs Die in Hot Cars campaign coalition was formed in 2015 and includes Battersea Dogs & Cats Home, Blue Cross, British Parking Association, British Veterinary Association, Dogs Trust, The Kennel Club, The Mayhew Animal Home, National Animal Welfare Trust, The National Police Chiefs Council, PDSA, RSPCA, Scottish SPCA, #TeamOtisUK and Wood Green The Animals Charity.
*RSPCA's annual stats for number of incidents of animals in hot environments reported to their emergency hotline span 2009-2018. There are no figures for 2019 due to a change in system.
Contact our media office
(for press enquiries only)
Want to join BVA?
Get tailored news in your inbox and online, plus access to our journals, resources and support services, join the BVA.
Join Us Today