Vets welcome milestone moment as Wales circus ban comes into force
Wales follows Scotland and England in banning the use of wild animals in travelling circuses.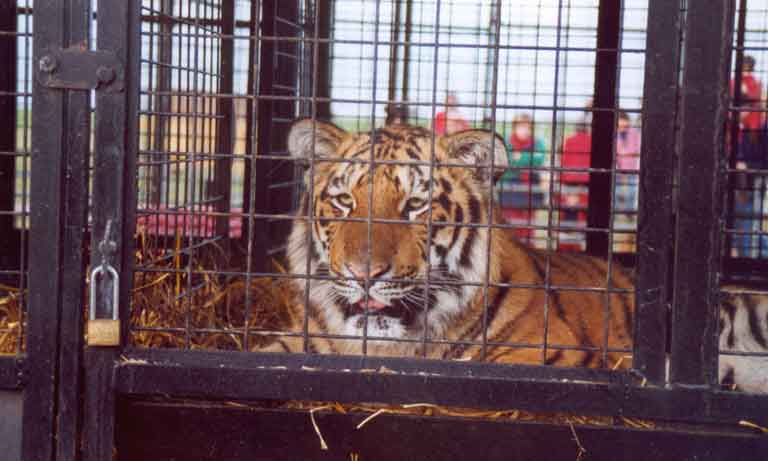 A milestone animal welfare law banning the use of wild animals in travelling circuses in Wales comes into force today, following a long and sustained campaign by vets.
The Wild Animals and Circuses (Wales) Act 2020, which was approved by the Senedd in July, makes it an offence for an operator of a travelling circus to use wild animals such as reindeer, zebras and camels for performances in Wales.
We have been campaigning and lobbying Government for a ban on this practice for many years. In our consultation response last August, BVA Welsh Branch and the British Veterinary Zoological Society had jointly responded in support of the Welsh Government proposals.
Welcoming the ban, BVA Welsh Branch President Ifan Lloyd said:
"We are delighted to see this legislation come into effect today, after long-term campaigning by vets and animal charities and a huge groundswell of public support.
"BVA has always been clear that a circus is no place for non-domesticated, wild animals, both from an animal welfare and an ethical point of view. Wild animals have complex welfare and behavioural needs that cannot be met within a travelling circus environment.
"While only a small number of individual animals will be affected, this ban goes to the heart of how we think about and treat animals in the modern world."
The Welsh ban comes on the heels of similar legislation banning wild animals in travelling circuses in Scotland in 2018 and in England in 2020.
Contact our media office
(for press enquiries only)
Want to join BVA?
Get tailored news in your inbox and online, plus access to our journals, resources and support services, join the BVA.
Join Us Today