London Vet Show: What are the veterinary profession's challenges and responsibilities to animal athletes?
As new statistics reveal that 81% of vets think the profession should play a greater part in developing and delivering welfare improvements for animals used in sport, the British Veterinary Association (BVA) is encouraging vets to join the debate on animals used in in competitive sport at BVA Congress at this year's London Vet Show.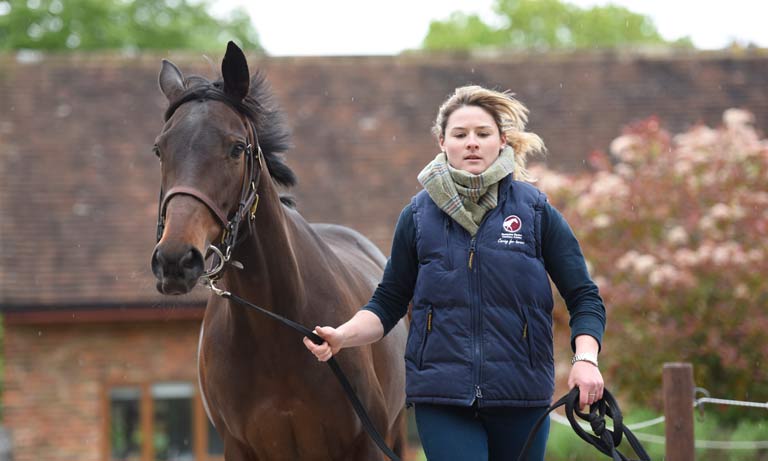 With growing scrutiny of racing and other performance sports involving animals, the BVA Congress session, 'Animal Athletes: What are the veterinary profession's challenges and responsibilities?', will consider what more vets should be doing in this field as advocates for good animal welfare. The Autumn 2023 BVA Voice of the Veterinary Profession survey also showed that 17% of the veterinary profession think the use of animals should be banned in at least some competitive sports, while 51% said that while they should not be banned, there is a need for increased regulation when it comes to welfare.
The session, which takes place in BVA's Congress Theatre on Thursday 16 November 2023 at 1.15pm, will be chaired by equine vet and BVA Senior Vice President Malcolm Morley. He will be joined by an expert panel including:
Bruce Bladon, British Equine Veterinary Association (BEVA) President Elect.
Madeleine Campbell, Chair of BVA's Ethics and Welfare Panel, Professor of Veterinary Ethics at Nottingham Vet School and a European and RCVS Specialist in Animal Welfare Science, Ethics and Law
Anette Graf, current chair of the Federation of European Equine Veterinary Associations (FEEVA) horse welfare Working Group, Sweden.
RSPCA Chief Veterinary Officer Caroline Allen
Speaking ahead of the session, British Veterinary Association Senior Vice President and equine vet Malcolm Morley said: "We know there's been increased scrutiny of the ways we use animals in competitive sports. Within the profession, we should be playing a leading role in these conversations, but first we need to consider our challenges and responsibilities. With many vets keen to see greater regulation and some even favouring a complete ban, I look forward to hearing from this expert panel of speakers. They will shed light on the role of the veterinary profession in this vital discussion that impacts the ethical treatment of animals in sports."
All London Vet Show attendees are invited to attend Congress sessions and to visit BVA at stand M70 throughout the event. Other BVA Congress sessions include:
Is neutering dogs doing more harm than good? (Sponsored by VIRBAC).
Could apprenticeships transform veterinary education?
Canine Conundrum: Exploring the rise of Brucella canis in the UK.
Ignore menopause at your peril! Is this the missing link to keeping women in the workforce?
Breed or Deed? Unpicking the complexities of 'dangerous' dogs.
The Wooldridge Memorial Lecture - People Power: how changing human behaviour can improve animal welfare.
Follow the BVA on Twitter @BritishVets for news and information during the show.
Contact our media office
(for press enquiries only)
Want to join BVA?
Get tailored news in your inbox and online, plus access to our journals, resources and support services, join the BVA.
Join Us Today