The importance of workload and flexibility
Long working hours and a lack of breaks have been highlighted as major issues across many types of veterinary work. This culture can have a negative impact on team members' health and wellbeing and lead to reduced motivation, satisfaction, and retention.
As a profession we need to challenge the notion that ambition and success are linked to long hours, instead focusing on creating an efficient and effective vet-led team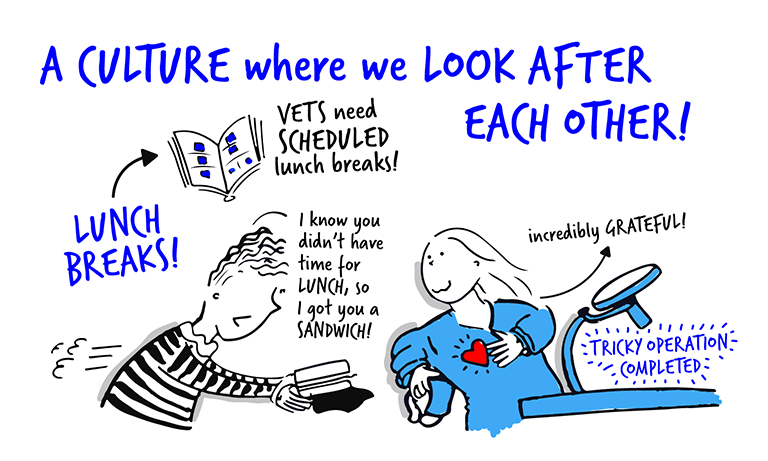 How to improve workload and flexibility in veterinary workplaces
Everyone should recognise the importance of personal time, and not feel guilty for leaving on time. The nature of the profession means that unexpected long hours may occur, but this should be infrequent and genuinely unforeseen.
Flexible working is a crucial part of achieving a better work-life balance, and the pandemic has resulted in a greater recognition of how veterinary teams can work more flexibly. Consider how you can cater for flexible working in your workplace.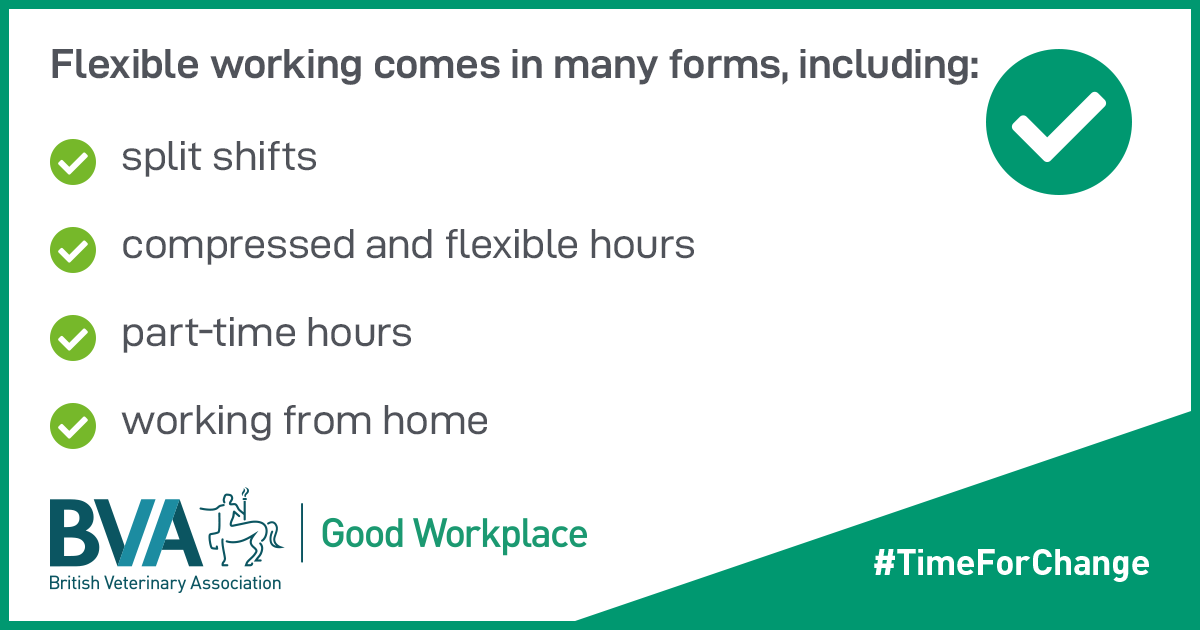 Good workplaces:
have fair and anticipated working hours, recognising and rewarding work above contracted hours;
ensure regular breaks are structured, protected, and adhered to;
support requests for flexible working wherever possible, from all team members, regardless of the reason for their request; and
delegate work effectively within a team to create fulfilling roles for all team members.
Read pages 29 to 37 in our position on good veterinary workplaces, to equip yourself with a better understanding of the key issues related to workload and flexibility, and how you can help.
Webinar
Watch the recording of our webinar on health and wellbeing with BVA Senior Vice President Daniella Dos Santos and Head of VDS Training Carolyne Crowe. 
BVA Senior Vice President Daniella Dos Santos and Carolyne Crowe from VDS Training led the discussion for the first in a series of Good workplaces webinars. They explored workload and flexibility in the workplace and shared their thoughts on working hours, breaks, flexible working, and delegation in a good veterinary workplace. Watch the recording for practical tips.
Watch the recording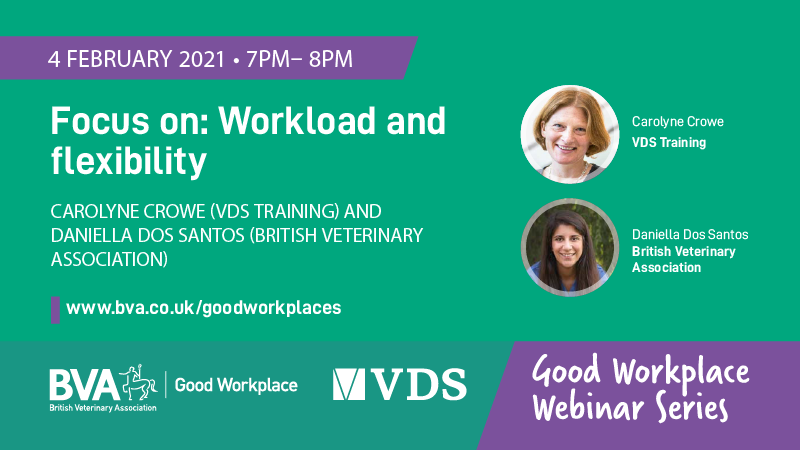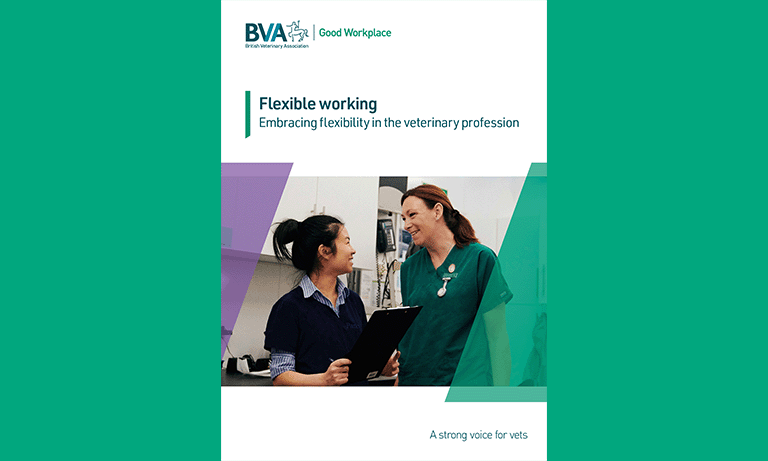 BVA member resource - Flexible working: Embracing flexibility in the veterinary profession
Our flexible working resource demonstrates how flexible working can benefit both employers and employees and offer tips and advice on tackling some of the challenges of introducing flexible working through facts, figures, and examples of how vets are currently working flexibly across the sector. 
This resource is available exclusively to BVA members. 
Download the resource