What's the issue?
The veterinary profession is operating in a rapidly changing environment. We've identified a number of major trends including: an expansion in the range of allied professionals; concerns regarding veterinary workforce shortages; technological innovation; and changing expectations of pet owners, farmers, industry, and other clients.
The Vet Futures Action Plan called for a strategy for regulating allied professionals and a review of the regulation of veterinary technologies to make sure the profession is prepared for the future. 
Within this context it's important to clearly define the relationship between the veterinary profession and allied professionals.
What's our view?
Our vision for the vet-led team is a 'hub and spoke' model with the vet at the centre working with appropriately trained and regulated allied professionals to coordinate services for clients and patients.
The vet-led team should provide for more integrated animal care, improved client relationships, more effective and efficient use of skills within the veterinary professions, and a strengthened veterinary workforce overall.
There must be clear lines of accountability and responsibility, and the veterinary surgeon's right to diagnose, prescribe, and undertake surgical procedures and medical treatments must not be undermined.
The title 'veterinary nurse' should be protected in legislation and the role of Registered Veterinary Nurses (RVNs) should be expanded. There should be further work to clarify the duties that can be delegated to RVNs within existing legislation.  
The RCVS structures may be used to accredit and regulate allied professionals if there is evidence that the activities of the group are beneficial to animal health and welfare or public health. Any regulation of these groups must be self funding and the professionals must practise under veterinary oversight.
The veterinary profession should engage with clients on the most effective use of technology. A change in regulation to allow remote prescribing without undertaking a physical examination or assessment is not necessary for vets to embrace the opportunities offered by telemedicine.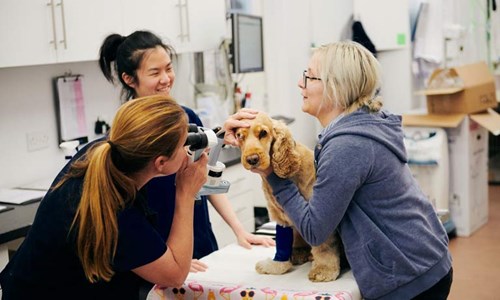 The vet-led team policy position executive summary