Bovine tuberculosis (TB) is a devastating chronic disease of cattle and a major challenge facing large parts of the UK cattle farming industry today. Beyond cattle, the disease can also affect badgers, deer, camelids, goats, pigs, dogs, and cats.
bTB can also pass from animals to humans. However, the risk of infection is very low for the vast majority of the population.
bTB is one of the UK's most difficult animal health issues, with control measures costing the livestock industry and government millions of pounds a year.
There is a range of different controls in place across England, Wales, and Northern Ireland, which take into account local circumstances and the prevalance of the disease. 
Scotland achieved Officially Tuberculosis Free Status (OTF) in September 2009. OTF is recognition of the relatively low and stable incidence of bTB found in Scottish herds. Controls in Scotland are focused on maintaining this status. 
What's our view?
We support a holistic approach to tackling bTB that makes use of all the available tools in the toolbox. Our position includes the following points:
Support for control measures in cattle and simultaneous and coordinated measures in badgers and other wildlife, and susceptible farmed species, including deer and camelids.
The slaughter of cattle found to be infected with bTB has been an essential part of the strategy to control the disease in cattle for many years, but has not been enough to get on top of the disease.
Targeted, managed, and humane badger culling is necessary in carefully selected areas where badgers are regarded as a significant contributor to the persistent presence of bTB.
Risk-based trading, biosecurity, surveillance, and Farm Health Planning at a national, regional and farm level are essential for the control, prevention of spread, and eventual eradication of bTB.
Support for efforts to develop viable cattle and oral badger vaccines.
A call for political support to ensure cattle vaccination can be developed and rolled out as early as possible.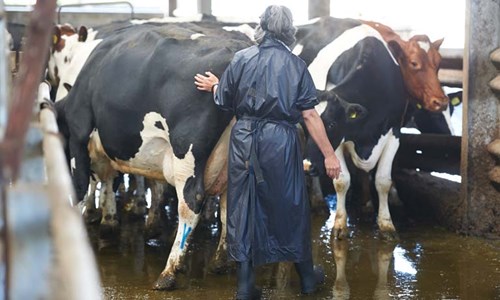 Get involved
We are currently reviewing our policy on bTB through a working group chaired by Malcolm Morley. The group is examining the most up to date evidence and drafting recommendations.
Contact our policy team for more information.