What's the issue?
Brexit could present opportunities for the UK to negotiate new trade deals. As the UK prepares to leave the EU, the UK government has been setting out its priorities for a future trade policy.
After Brexit, the volume of paperwork vets will need to complete to certify exports of animals and animal products will increase significantly. The government has issued guidance to exporters and importers of animals, animal products, fish, food, and feed in the event of no deal. 
To continue to trade, and to benefit from any new trading relationships, the UK will need enough vets to meet the demand for export certification. We have set out a series of recommendations to help meet our workforce concerns. 
New trade deals have the potential to import animals and animal products that have been reared to lower health and welfare standards. One high profile example is the issue of chlorine-washed chicken from the US. These chickens can be kept in poor conditions with chemicals used to disinfect carcases at the end of the production process. There are increasing public health concerns. One study, published in April 2018, found that this process gives the false impression that the chlorine washing has been effective when it has merely made it impossible to detect disease in the lab.


What's our view?
We must safeguard the UK's high reputation for animal health, animal welfare, and food safety. These high standards are a selling point for UK produce, and would be undermined by allowing cheaper imports produced to lower standards.
In all trade agreements it negotiates, the government must secure the inclusion of equally high standards of:
animal health
animal welfare
public health and food safety
responsible antibiotic use
In our consultation response to the Department for International Trade we argued that exports to the UK of chlorine-washed chicken should be excluded on animal welfare grounds.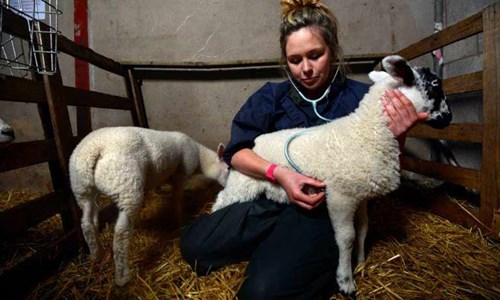 Get involved
Write to your MP

 

to support our calls for high standards of animal health, animal welfare, public health, and food safety to be included in any future trade deals.

 

Contact our

 

policy team

 

for more information.