The Board is responsible for corporate and financial governance, setting the strategic direction, and overseeing the performance of BVA. David Calpin is BVA Chief Executive and makes management decisions for the Association and reports to the Board on a regular basis. Derek Thorpe is BVA Company Secretary.
Election and terms of office
The Board consist of 9 members - 3 BVA Officers, 4 directors elected by Council and up to 2 non-veterinary directors appointed by the Board. Non-veterinary directors are approved at the Annual General Meeting.
The Chairman is elected by the other members of the Board and is responsible for monitoring implementation of the Board's plans and decisions. With the exception of the BVA Officers, the directors serve for a 3 year period, renewable once.
Steve Anderson Dixon
Chair
Steve Anderson Dixon joined the BVA Board as a non-veterinary director in 2017 and became Chair in December 2019. Steve has nearly 40 years of publishing experience, including engaging in the migration of print to digital publishing. From 2012 to 2014 Steve was Managing Director of Trinity Mirror Regionals' media businesses across Wales, Huddersfield, Manchester, Liverpool, and Cardiff, and later became Chief Operating Officer of the enlarged Trinity Mirror Regionals division following its acquisition of Local World Media Group.
Steve is currently a non-executive director on a number of other Boards including The Publica Group, JBP Westminster, and InVesta Property. He has previously held a number of non-executive director roles at organisations including Teletext, Extra Care Charitable Trust, and Roosevelt Scholarship, and has experience as Chairman of Nottingham Regeneration.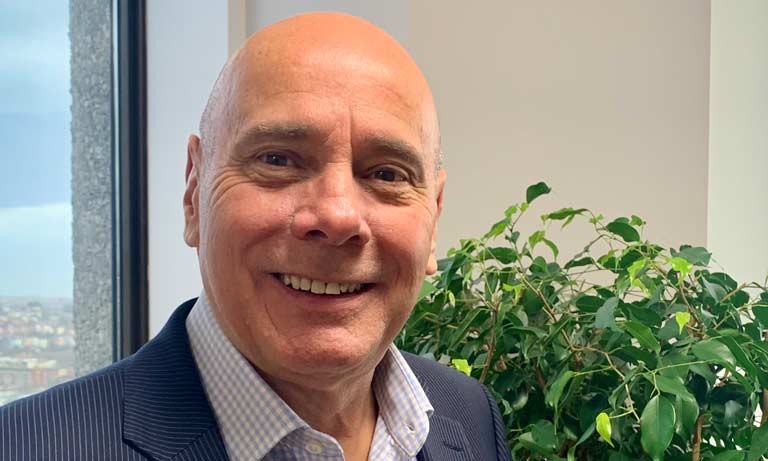 BVA Officers
The current BVA President (Anna Judson), Senior Vice President (Malcolm Morley), and Junior Vice President (Elizabeth Mullineaux) all serve as members of the BVA Board.
Find out more about the BVA Officer team
Tony Davis
Non-Veterinary Director
Tony joined the BVA Board in 2022 as a non-veterinary director.  He has over 30 years of experience as a strategy consultant and transactions advisor.  He was a Partner at Big 4 accounting firm EY and head of a global practice for their strategy group, EY-Parthenon.  Tony is currently Managing Director of Maddox Consulting, a boutique consulting firm he co-founded. 
Tony has significant Board-level experience.  He is currently on the Board of Motability and of Dart Harbour, a Trust Port.  Tony has also chaired Councils, committees and other entities for the Massachusetts Institute of Technology (MIT) alumni association, which engages with and serves the c. 145,000 living alumni worldwide.  He has a BA (hons) in Economics, and an MBA from the Sloan School of Management at MIT.  Tony's particular interest in animal welfare started over 30 years ago.
Paul Horwood
Council elected
Paul qualified from Royal Veterinary College in 2000 and, after an internship, joined Westpoint Farm Vets, initially as an assistant, and then becoming a Partner. In 2015 the business was sold to Private Equity and Paul remained as Managing Director of the farm animal side of the business until 2017. After a spell outside the veterinary industry running a management consultancy business in London, Paul returned to the profession in 2021, and is currently a Group Veterinary Advisor with IVC Evidensia. Paul has a Diploma in Bovine Reproduction from Liverpool University, is a Trustee and Honorary Treasurer of Vetlife, until recently was on BVA Council, is a mental health first aider, and has recently started a podcast called Because I Can.
Stephen Baines
Council elected
Stephen qualified from Cambridge and is currently Head of Oncology at Willows. He is a Diplomate of the European College of Veterinary Surgeons and an RCVS Specialist in both Small Animal Surgery and Veterinary Oncology. He has published widely on topics in soft tissue surgery and oncology, and he has also written many continuing education articles and book chapters. He is a member of the editorial board of Vet Record and Editor in Chief of In Practice. Stephen is a regular lecturer at national and international meetings and has received clinical research prizes from the European College of Veterinary Surgeons, British Small Animal Veterinary Association and the Royal Veterinary College.
Chris May
Council elected
Chris, after graduation, worked in academia for ten years before branching out into the private sector in small animal orthopaedics. He went on to be a founder director of Northwest Surgeons (now Northwest Veterinary Specialists). Growing a multidisciplinary specialist centre gave him strong insights into the daily challenges of veterinary life. Chris was also a Director of the Veterinary Defence Society, where he was Chairman of the Board for over seven years. This experience added the skills of working effectively at board level to his already established academic and entrepreneurial abilities.
Nicky Paull
Council elected 
Nicky started her work as a vet in a mixed practice in Cornwall.  From then buying the practice until retirement she has guided the practice's growth from a three vet to an over 40 vet team. Alongside her work in practice, she had an active involvement in veterinary politics including a year as BVA President. Her knowledge and experience of running and developing businesses has been further broadened by her time as a Non-Executive Director and then Chairman of VDS, and as an NED of Centaur Services. She continues to support the profession that has given her so much.