The Board is responsible for corporate and financial governance, setting the strategic direction, and overseeing the performance of BVA. David Calpin is BVA Chief Executive and makes management decisions for the Association and reports to the Board on a regular basis. Derek Thorpe is BVA Company Secretary.
Election and terms of office
The Board consist of 9 members - 3 BVA Officers, 4 directors elected by Council and up to 2 non-veterinary directors appointed by the Board. Non-veterinary directors are approved at the Annual General Meeting.
The Chairman is elected by the other members of the Board and is responsible for monitoring implementation of the Board's plans and decisions. With the exception of the BVA Officers, the directors serve for a 3 year period, renewable once.
Non-Executive Board Director: Vacancies
We are looking for three motivated BVA members who are willing to share their knowledge, experience, and views to benefit the profession as our Council-elected non-executive Board Directors.
We have two positions due to start in January 2022 and a further position due to start in July 2022. Terms of office are three years, with an opportunity to apply for a further three years.
BVA recognises the positive value of diversity, and we welcome applications from all sectors of the profession and all sections of society. We would particularly welcome applications from under-represented groups within the veterinary sector.
How to apply
To apply for the position, please send a CV and covering letter (no more than 2 pages) explaining how your skills and expertise meet the requirements of the role, to [email protected] by 9am on Monday 18 October 2021. Please indicate whether or not you have a preference for starting the term of office in January or July.
Applications will be anonymised before being reviewed for shortlisting.
Shortlisted candidates will be invited to interview with the Appointments Committee on Wednesday 17 November. The preferred candidates will be recommended to BVA Council for election on 15 December 2021.
An induction process is in place for new Board Directors and two successful candidates will attend their first Board meeting on 2 February 2022; the third successful candidate will attend their first meeting on 3 August 2022.
For more information or an informal discussion, please contact Derek Thorpe, Company Secretary, via [email protected]
Steve Anderson Dixon
Chair
Steve Anderson Dixon joined the BVA Board as a non-veterinary director in 2017 and became Chair in December 2019. Steve has nearly 40 years of publishing experience, including engaging in the migration of print to digital publishing. From 2012 to 2014 Steve was Managing Director of Trinity Mirror Regionals' media businesses across Wales, Huddersfield, Manchester, Liverpool, and Cardiff, and later became Chief Operating Officer of the enlarged Trinity Mirror Regionals division following its acquisition of Local World Media Group.
Steve is currently a non-executive director on a number of other Boards including The Publica Group, JBP Westminster, and InVesta Property. He has previously held a number of non-executive director roles at organisations including Teletext, Extra Care Charitable Trust, and Roosevelt Scholarship, and has experience as Chairman of Nottingham Regeneration.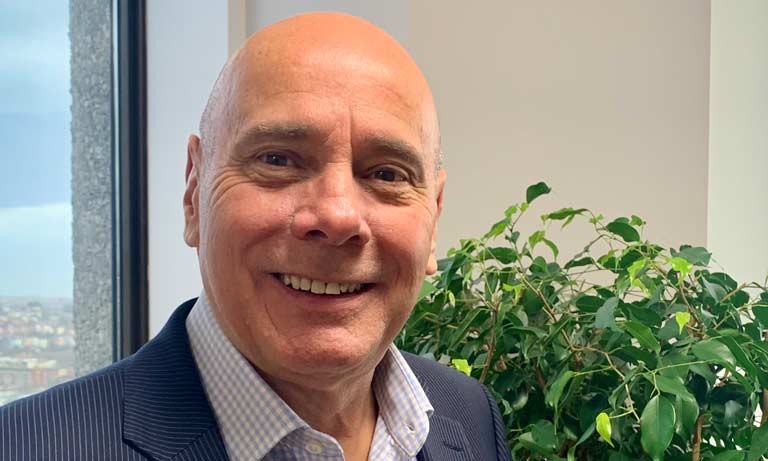 BVA Officers
The current BVA President (Justine Shotton), Senior Vice President (James Russell), and Junior Vice President (Malcolm Morley) all serve as members of the BVA Board.
Find out more about the BVA Officer team
Judith Collings
Non-Veterinary Director
Judith is a chartered accountant and spent 15 years as Finance Director for Vaillant, a multinational heating technology group. Prior to this she had roles in various companies ranging from a small sports management group to a newly established subsidiary of Granada PLC. Judith also has experience in IT, HR, contracts, and facilities management. She currently runs a small business advice practice and is a non-executive director of a housing association.
Kerstin Alford
Council elected
Kerstin has been working at director and senior leadership level for the past 14 years, most recently for Blue Cross as Director of Service Delivery. A 'big picture' person, with a track record of successful delivery, she has strong strategic planning and development skills and demonstrable ability in creating, articulating, and achieving delivery against organisational vision. 
Adi Nell
Council elected
Adi's business training and experience have given him a broad, deep, and very practical understanding of the challenges of running a large organisation, managing the conflicting demands of diverse stakeholders, and delivering value. Adi's been a sole trader, a small business owner and, more recently, senior partner in one of the UK's largest veterinary businesses. His particular interests are in strategic planning, business development, marketing, and engagement.
Ruth Lysons
Council elected
Ruth worked in private practice before joining the Veterinary Laboratories Agency then Department for Environment, Food and Rural Affairs where she managed policy and expenditure on veterinary surveillance, endemic and zoonotic diseases. Ruth is currently Senior Independent Director at Berkshire Healthcare NHS Foundation Trust and is a Trustee of the Charity 'My Cancer, My Choices'. A BVA member since 1982, Ruth was on the Veterinary Policy Group prior to election to the BVA Board.
Chris May
Council elected
Chris, after graduation, worked in academia for ten years before branching out into the private sector in small animal orthopaedics. He went on to be a founder director of Northwest Surgeons (now Northwest Veterinary Specialists). Growing a multidisciplinary specialist centre gave him strong insights into the daily challenges of veterinary life. Chris was also a Director of the Veterinary Defence Society, where he was Chairman of the Board for over seven years. This experience added the skills of working effectively at board level to his already established academic and entrepreneurial abilities.