BVA Young Vet of the Year Award
The BVA Young Vet of the Year award in partnership with Zoetis highlights the outstanding work of young vets who are making a significant contribution whether in their workplace or the wider veterinary community. It aims to share and celebrate an exceptional young vet who leads, inspires, and goes above and beyond what is expected of them early on in their career.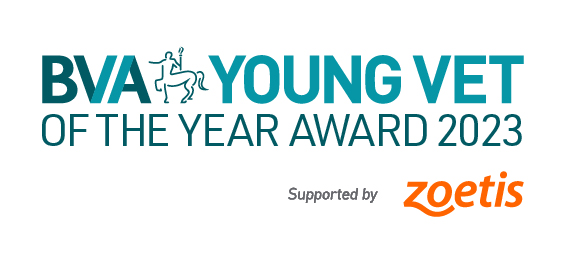 Supported by Zoetis
The award is part of a broader, long-term partnership between BVA and Zoetis as we work together to support, recognise, and champion the essential work of the UK's young vets.
Find out more about our partnership with Zoetis.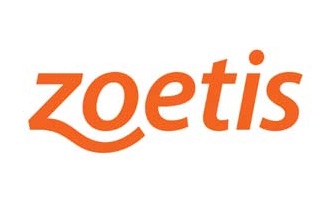 How to nominate or apply
If you know an exceptional early-career vet, or you are one yourself, submit a nomination today by completing our online form.
Nominations for the 2023 are now closed.
Criteria for entry
The BVA Young Vet of the Year Award is open to all young vets in the first 8 years after graduation, and who are on the RCVS register.
You can either enter yourself or nominate an early-career vet who you think deserves to be recognised. We encourage those who were nominated or entered in previous years to enter again this year subject to meeting the required entry criteria.
Nominees should be:
vets who have been qualified for eight years or less
on the RCVS register
Applications can be from those working within any veterinary sphere, including clinical practice, research, education, or veterinary politics.
Criteria for winning
The winner should be able to show that their work has made a difference.
This could be in any of the following areas: advancing animal heath, achievement in research, promoting the veterinary profession, inspiring, and supporting the veterinary community, championing vet wellbeing or animal welfare, or being an outstanding colleague.
Entries will be assessed against the judging criteria by our judging panel.
Our judging criteria includes:
Outstanding and consistent levels of care to their patients
Outstanding professionalism
Great interpersonal skills with both colleagues and pet owners
Those who have gone above and beyond the normal call of duty
Those who have made a significant impact to a specific cause or the veterinary community
Finalists will be contacted by the middle of October, prior to public announcement.
The winner will be announced during the Gala Dinner at the London Vet Show in November 2023.
What you'll win
In addition to being named the 'BVA Young Vet of the Year 2023', the winner will receive an enhanced package, consisting of:
£1,000 prize money
One year of free BVA membership
Mentoring/engagement opportunity with Zoetis
Career development opportunities including becoming a BVA ambassador and more.
For any questions, please contact Pam, BVA Corporate Partnerships Manager.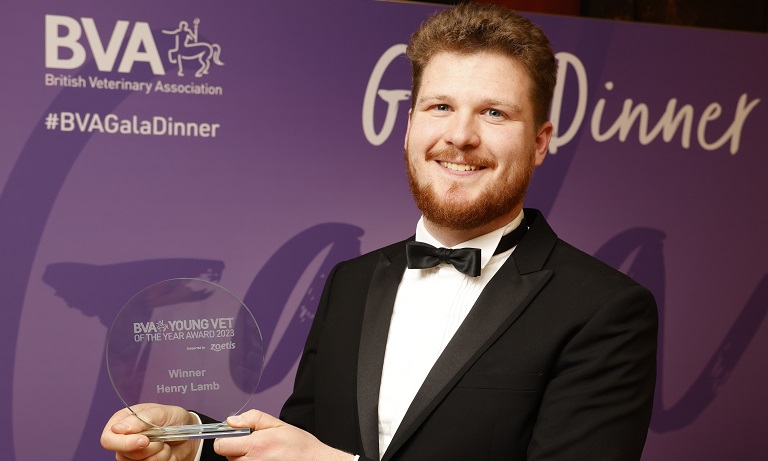 BVA Young Vet of the Year 2023
Commercial poultry and gamebird veterinarian Henry Lamb was awarded the 2023 Young Vet of the Year Award for his work tackling outbreaks of avian influenza in what was a very testing time for the poultry sector. In addition to this, the judges also acknowledged Henry's role in encouraging other young vets to join the poultry industry. After graduating from the Royal Veterinary College (RVC) in 2018, he began working at Crowshall Veterinary Services, Norfolk, providing dedicated consultancy and Official Veterinarian (OV) provision to the poultry/gamebird industry across Great Britain and internationally. This has seen him working through the recent bird flu outbreaks, holding multiple OV panels, and preparing for export changes associated with Brexit.
BVA Young Vet of the Year 2022
Hannah Hunt was awarded the prestigious Young Vet of the Year Award in recognition of her passion and exceptional dedication to her high-level work across multiple species, including farm animals, equine and companion animal practice. She is also learning to speak Welsh in order to strengthen relationships with her Welsh-speaking clients at her bilingual practice in Aberystwyth. To help raise awareness with the public, Hannah has appeared on national radio giving veterinary advice and on children's television to promote being a "big animal vet"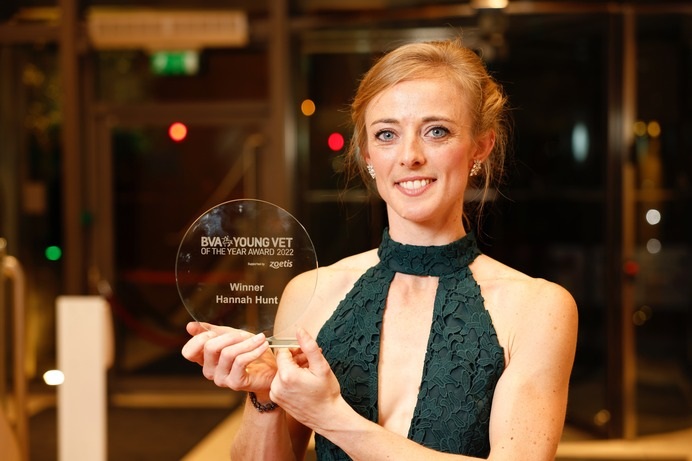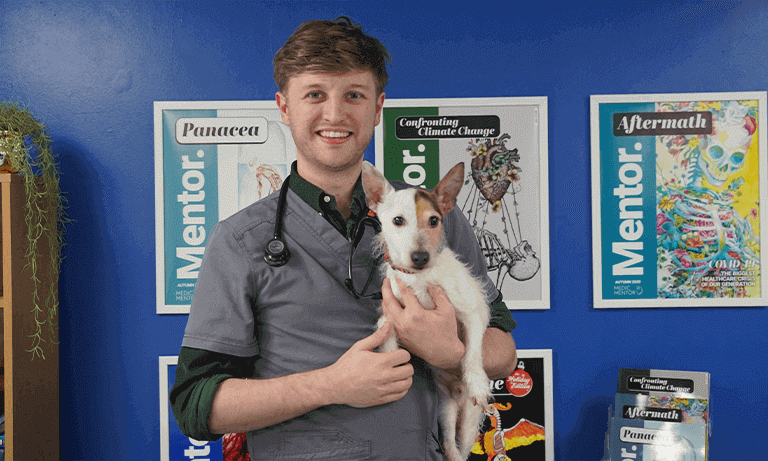 BVA Young Vet of the Year 2021
Alex Davies was nominated for his dedication in supporting students considering joining the veterinary profession through his role at Vet Mentor. Alex has developed and delivered numerous educational projects for students applying for veterinary medicine. The most successful project is the creation of a highly praised, free-to-access virtual veterinary work experience programme, which saw more than 1,000 students viewing real vets interacting with animals and clients, followed by teaching sessions led by Alex. By driving the growth of Vet Mentor over the past years, Alex has provided opportunities for other veterinary professionals to inspire future vets, including teaching collaborations with the RCVS.
Young Vet of the Year 2020
Small animal and exotics vet and star of CBBC's 'The Pets Factor', Fabian Rivers was awarded our Young Vet of the Year Award in 2020. Fabian wowed our judges with his ongoing proactive contributions to the veterinary profession and his passion for raising awareness around exotic animal care.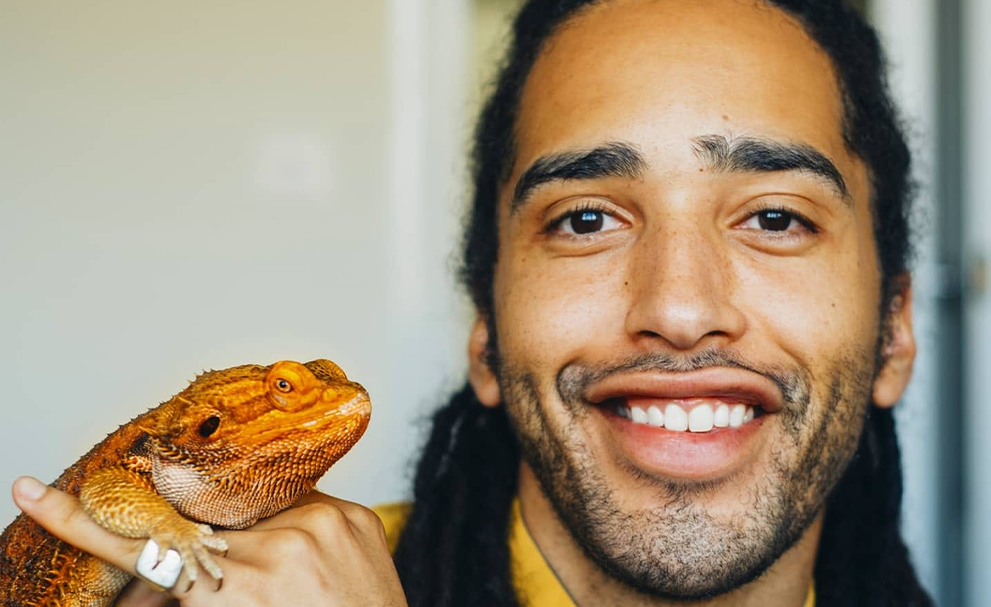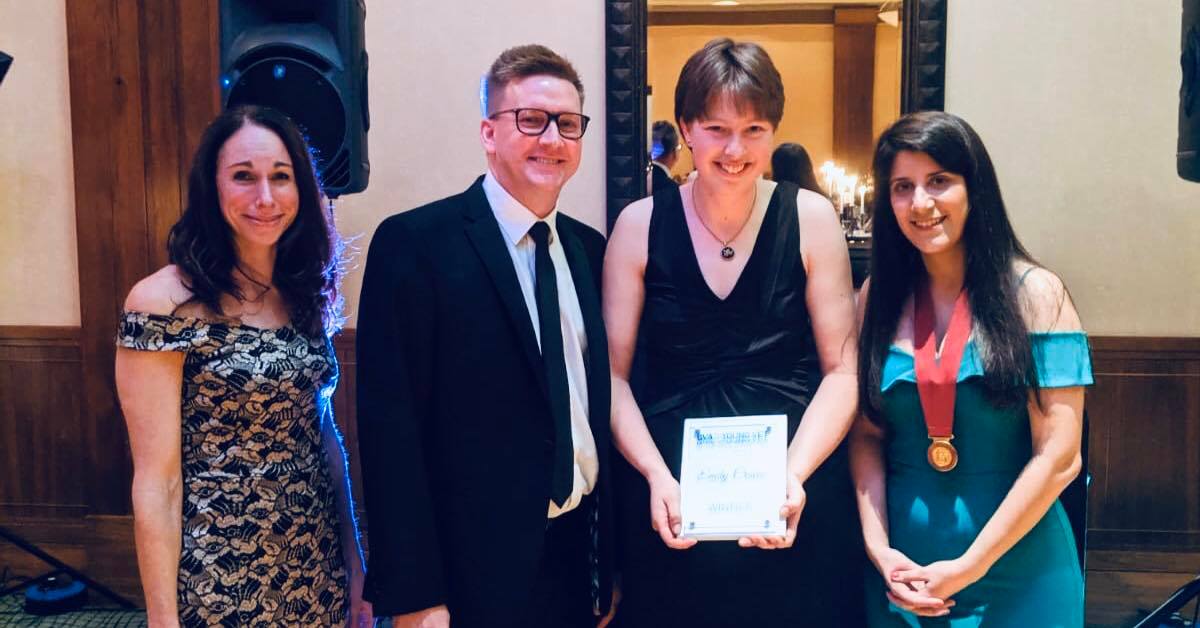 Young Vet of the Year 2019
Dedicated farm animal vet, Emily Craven, who supported her local practice at a time of need and who has shown a passion for her work around lameness and mobility in cattle was awarded our Young Vet of the Year Award in 2019.
Reflecting on winning the award, Emily said "Winning the award was very humbling for me - I have always just done my job and been rather surprised that a client is pleased to see me or wants me to do their work without taking stock of my own career.  Winning the award made me to do that.  Overtime it has sunk in and given me that confidence that maybe I am a real vet and I can do this! I have made some great friendships and will be forever grateful to the BVA and Zoetis for their support and belief.  I am still 'just' a farm vet, I am still a bit surprised it happened to me, but I hope it shows that for all of us just wanting to be a good vet, that dreams do come true. 
I was lucky because I had someone in my team that believed in me and took the time to write that citation and the judges agreed.  There are so many young vets out there doing incredible work, and I just hope their bosses take the time to support them in that way."
Enter now
Apply or submit a nomination today to highlight a rising star in the veterinary profession. The BVA Young Vet of the Year Award is open to all young vets in the first 8 years after graduation, and who are on the RCVS register.