Awareness of mental health in Welsh rural communities – a vet's contribution
Rural communities are facing significant challenges to mental wellbeing. Les Eckford, Regional Representative for Wales, reflects on some recent training and the important role vets can play in supporting those at risk.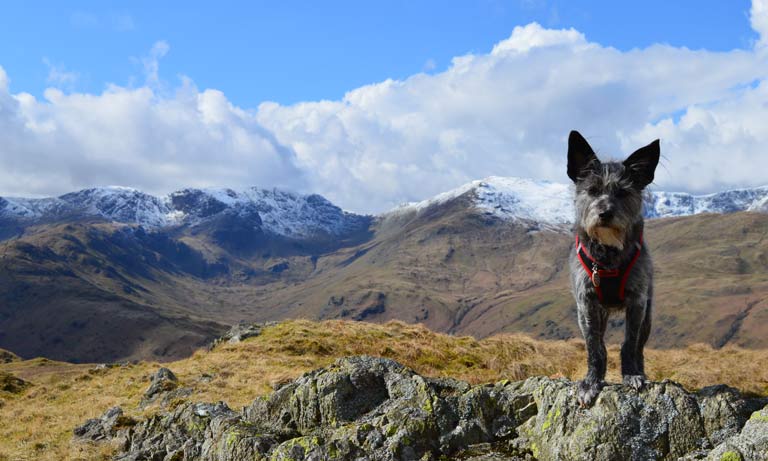 Over the last couple of years we have talked lots more about mental health in our profession, with a number of initiatives such as RCVS Mind Matters, Vetlife, and the BVA Good Workplace Working Group which is currently developing its position. Rural communities are also facing significant challenges to mental wellbeing, and through some recent training I had the opportunity to reflect on the important role vets can play in supporting those at risk.
Communication is key
The pressures on us as vets will not go away, and are likely to increase with continuing public expectations on our delivery of animal health and welfare. Knowing how to safeguard ourselves and supporting each other is important, with good communication being a key factor for both.
In rural Wales, the farming community face significant challenges, uncertainty on Brexit, agricultural support and the battle against adverse weather, succession planning, and loneliness. In many cases, that all important tool for protecting mental wellbeing, communication, is missing. It is important to recognise that farming in Wales is a male dominated profession, and people tend to be self-reliant, have resistance to asking for help, work often alone in isolated situations and have 24/7 responsibility for their animals. They may not have insight to what help and support is out there.
Support for rural communities
Although Wales sends £600 million on mental health services, poor mental health is estimated as costing the country £7.2 billion. Like other areas of the UK there are pressures on local health services, so the organisation has emphasis on using locally available facilities and resources. Several organisations are working to support the mental wellbeing of farmers and others in rural communities, with backing from farming unions and Government.
I was able to attend a training event in Carmarthen recently. This was run by the DPJ foundation, which was set up in West Wales in January 2018. The foundation supports the rural community by training advisers, setting up a 24/7 helpline and a fully funded counselling service which trained over 900 people in mental health awareness, including vets. Its success in getting awareness of the problems in farming and how to contribute to helping has seen it widen its operation to the whole of Wales. Attending this training really helped me to appreciate the way vets can contribute to improving the lives of others.
The role of vets
The central message in the training was that getting a conversation going is the first significant step in dealing with concerns about a person's wellbeing. This conversation needs to be open, honest and supportive, which is where vets can have a significant impact.
Farmers still consider that their veterinary adviser to be an important source of advice and help for the health and welfare of their animals. That contact with farmer could be a TB test, lameness visit, mastitis issue, but it could be the moment that farmers who are struggling might be able or willing to talk. Vets can offer a listening ear at this important time and can help them to see that support is available. It is important to remember that anyone in need of support should be encouraged to consult their doctor for advice.
The training was based on 5 principles:
 sounding out the situation
 having a chat
 assessing the support needed
 reassuring, and
 enabling self-help.
One of the central messages provided was that, in some situations, there is a need to be direct with those at risk of suffering poor mental health. The greatest risk is that of self-harm, and as a listener we should consider the need to directly ask whether suicide has been contemplated. Getting that question out of the way may be the starting point for an honest conversation.
While opportunities to offer support should be a real benefit of veterinary services in rural areas, there was a note of caution in the training. We must recognise that in helping to share a burden by talking and supporting we must always safeguard our own mental health, otherwise we can create one problem while trying to sort out another. 
More information
If you need to speak to someone in confidence Vetlife Helpline is available 24 hours a day, everyday of the year, on 0303 040 2551 or you can send an anonymous email via the website.
For more information about the DPJ foundation, please check out their website.
Contact our media office
(for press enquiries only)
Want to join BVA?
Get tailored news in your inbox and online, plus access to our journals, resources and support services, join the BVA.
Join Us Today