Back to school for BVA – a new position on UK undergraduate veterinary education
The recruitment and retention crisis is a hot topic for the profession. While it's important we understand and address the issues facing the profession after graduation, we also have to start at the very beginning, when vets consider veterinary medicine as a career choice.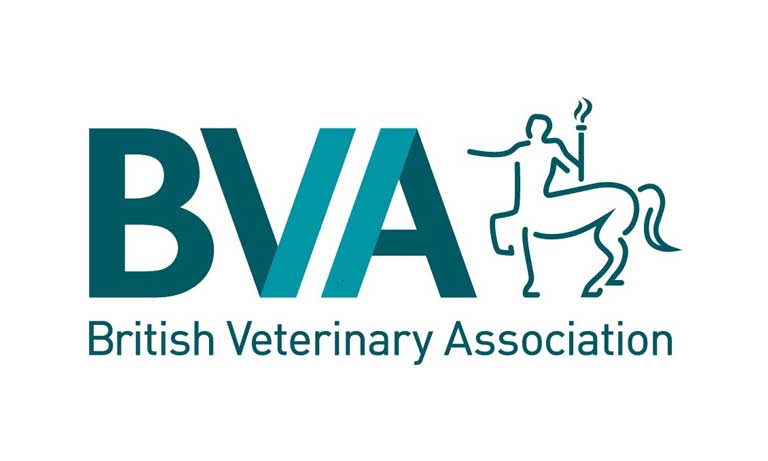 The recruitment and retention crisis is a hot topic for the profession. We all seem to be asking the same questions: How do we attract a diverse range of high-quality vets into the profession, and how do we ensure they enjoy happy, healthy and fulfilling career paths?
While it's important we understand and address the issues facing the profession after graduation, to stem the "leaky bucket" we also have to start at the very beginning, when vets consider veterinary medicine as a career choice. 
That's why we have gone 'back to school' with our latest position on UK undergraduate veterinary education. In the position we set out 50 recommendations to sustain and develop the UK's high-quality veterinary education programmes, as well as building long-term capability and capacity in the veterinary workforce. Our recommendations cover:
Communicating the breadth of veterinary careers through a whole-system approach
Selection and widening participation
Delivery and quality of veterinary undergraduate programmes
Retaining UK veterinary graduates as part of the domestic workforce
Extra-mural studies (EMS), tracking and methods of assessment
Graduate Outcomes: Day One Competences and the Professional Development Phase
Supporting equality and diversity in the workplace and educational settings
Moving parts
It's important to recognise that the UK's vet schools are globally renowned for the calibre of vets that they produce and the quality of their teaching and research outputs. They're also doing some great work to increase access to veterinary education for underrepresented and minority groups.
However, right now veterinary education is a landscape in flux. There are several moving parts that could influence the number and quality of veterinary graduates we produce: new education partnerships such as Harper and Keele Veterinary School are taking shape; the post-2018 Review of Education and Funding has recently recommended that the government reduce tuition fees and increase the teaching grant provided to high-cost subjects like veterinary medicine; concerns about the impact of Brexit on our ability to recruit EU vets, and we're currently awaiting the outcome of the RCVS Graduate Outcomes review.
More students, less problems?
The big question that's often asked in this debate is whether more students would help to solve the capacity crisis?  However, focusing on an inputs-based approach alone could be a risky business.
Why so risky? The number of veterinary places at UK vet schools is not capped and Government funding for education is not calculated per capita. So government funding for veterinary education does not automatically increase if a new vet school is created or if the intake of vet students at existing UK schools increases. In simple terms, more students could mean less funding per head if there's no additional government funding to plug the gap. In addition, for European Association of Establishments for Veterinary Education (EAEVE) accredited veterinary schools, there are specific staff:student ratios that universities must adhere to, meaning that any increase in students would also require additional funding for staff and could impact on teaching capacity and teaching facilities.
So, if we increase students, the funding needs to increase with it. That's why we are calling for increased Government funding per capita for veterinary education, so that vet schools can assess the potential to increase student spaces, without putting the quality and standards of their programmes at risk
And, of course, we all know that just because we have more vets, doesn't necessarily mean that we will have, happy, healthy and fulfilled vets who want to stay in the profession long-term. So, we need to continue to think about how to improve satisfaction in the profession after graduation, focusing on recruitment and retention.
Post-study work visa
We also need to recognise that our vet schools are already producing high-quality vets that don't enter the UK veterinary workforce after graduation; graduates from overseas who aren't able to stay in the UK due to the current visa system. 
So, to retain the vets we're already producing, we're recommending the introduction of a post-study work visa where there is a grace period after graduation for overseas graduates to secure work.  
Start them early
Of course, widening participation in veterinary education features heavily in our new position. Making sure that children are informed as early as possible about routes into veterinary education, the breadth of career opportunities that a veterinary degree can unlock, and ways to access undergraduate programmes all feature in our recommendations.
Through our research we found that there are lots of great initiatives and gateway programmes already underway at the UK's vet schools, but more could be done to increase awareness of them. For example, the Veterinary Schools Council has produced a great admissions guide that details selection processes, work experience requirements, and widening participation across the UK vet schools. We should all be promoting this guide as a must read for anyone interested in going to vet school.
What now?
Now that we've developed this position, we'll continue to engage with government and key stakeholders in this space to realise our recommendations. We'll also be working with British Veterinary Ethnicity and Diversity Society (BVEDS) and BVLGBT to ensure that as many people as possible, from a diverse range of backgrounds, have the opportunity to access veterinary education. 
Contact our media office
(for press enquiries only)
Want to join BVA?
Get tailored news in your inbox and online, plus access to our journals, resources and support services, join the BVA.
Join Us Today