BVLGBT – good for the profession and society
Happily, my first duty as BVA President was to welcome the recently formed British Veterinary Lesbian, Gay, Bisexual and Transgender (BVLGBT) group to BVA HQ in London.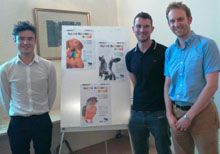 Happily, my first duty as BVA President was to welcome the recently formed British Veterinary Lesbian, Gay, Bisexual and Transgender ( BVLGBT) group to BVA HQ in London. The group, started by vet Mat Hennessey, has grown rapidly, attracting 300 members to its Facebook page in its first three months alone.
BVA has been lending our full support to the group and we were able to offer meeting space to host its first face-to-face meeting. There was a good turnout, with proceedings led by Mat and a guest speaker Pete Mercer from LGBT rights charity, Stonewall.
Mat had been at this year's London Gay Pride event and seen that doctors and dentists were represented, but not vets. He couldn't find a veterinary LGBT presence online, so set up a Facebook group and the group tweets using @BVLGBT. I was keen to understand the challenges faced by LGBT colleagues and to see how BVA could help promote and champion the group's positive work.
Psychological burdens of discrimination
Many members of the profession will have some understanding of those challenges thanks to BVA Past-President, Peter Jones' 2015 Viewpoint article in the Veterinary Record. As Peter explained in that article, he was cautious during his term as president not to "proselytise the lesbian and gay cause", but grateful that his partner Michael was able to accompany him to events and generally given a warm welcome.
Peter and his partner were at the meeting and Peter shared his anecdotes of how, during vet school and his early professional life he was frightened of being "found out", because of the widespread prejudice at the time, that to some extent persists today. Similarly, some recent graduate vets report feeling socially withdrawn because they can't take their partners to events or fear for their job security. Others Peter has met say they don't work to their full capacity, worrying what their peers or university staff might think of them if "they knew", or that they might be discriminated against in clinical rotations or when job-seeking.
The impact of these psychological burdens on work productivity were highlighted by Stonewall at the meeting, who have audited over 1,000 organisations over the last 10 years for their " Workplace Equality Index". This evidence-based benchmark enables organisations to assess their commitment to LGBT equality in the workplace through areas such as policies, staff engagement and career development. Stonewall train workplace-based Diversity Champions and celebrate the top 100 performing organisations via the annual "Stonewall Top 100 Employers" guide. These tend to be large organisations, but their guidance may be applicable to veterinary practices.
Supporting each other and the profession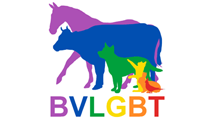 While highlighting consequences of discrimination, attendees also welcomed the acceptance and equality that they do receive from colleagues and the profession's warm support for the BVLGBT, of which we should be proud. But we can't rest on our laurels, and whenever discrimination is highlighted - whether against LGBT, ethnic minority (see this thoughtful VetFutures blog) or female colleagues - we must be robust in our rejection and keep supporting and encouraging one another. This is important for our profession's fragile wellbeing as well as the positive signals our trusted and caring profession can contribute to broader societal tolerance. BVA's current governance review has put equality and diversity centre-stage for BVA, but our task is made easier when we can build on the efforts of leaders such as Mat, Peter and the BVLGBT founder members.
Does your practice promote LGBT equality? It would be great to hear your views on equality and diversity in the profession – please post on the BVA community, where you can post anonymously if you prefer. The Vet Helpline offers a free 24 hour listening and support service (0303 040 2551) and BVA provides a free legal helpline for members.
Sean
Contact our media office
(for press enquiries only)
Want to join BVA?
Get tailored news in your inbox and online, plus access to our journals, resources and support services, join the BVA.
Join Us Today