Collecting badgers in Wales….why bother?
Beverley Hopkins has been involved in the Wales Badger Found Dead project since 2015. In this blog she tells us how the project works, why it's important to collect badgers, and how you can help support the project.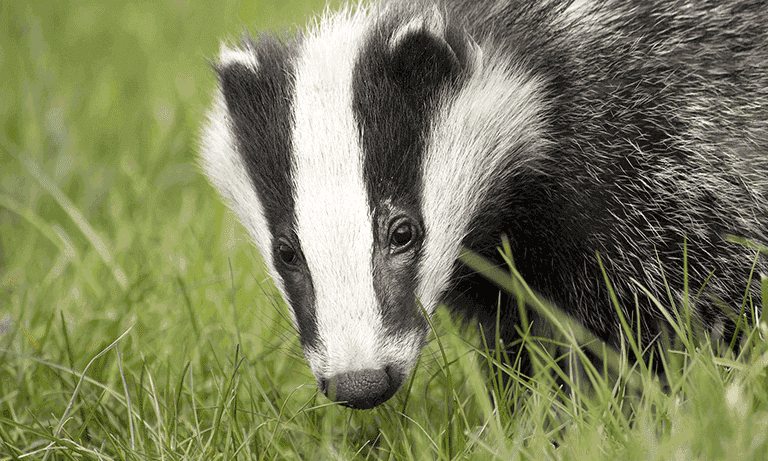 The Wales Badger Found Dead project was put in place by the Welsh Government as part of their bovine TB eradication plan, to assess the prevalence of bTB in badgers in Wales. It was originally run by APHA, and the Wales Veterinary Science Centre have been running the project since late 2017.
We collect dead badgers for post-mortem and use these results to provide useful information on the nature of the disease within the badger population across Wales.
How does it work?
We have a network of veterinary practices across Wales acting as drop off centres.  When we get a notification about a dead badger, we contact the most local drop off centre to see if they can collect the badger. The vets collect these badgers while on their usual rounds, although some practices also send out other members of staff.  If the badger is suitable, they take it back to the practice and  store it in the "badger fridge". We then arrange for one of our drivers to collect the badger and bring it back to our main centre for post-mortem.
Can all dead badgers be tested?
Our main aim from the post-mortem is to take a set of lymph nodes as samples for bacterial culture.  Unfortunately, if we are unable to take these samples the badger is not suitable for the project.  Severely autolysed badgers where the hair and skin is coming off, badgers covered in maggots and those severely traumatised or eviscerated are unsuitable for this reason. If a badger is unsuitable, the vet called to collect it will simply leave it there and let us know.
What happens after the post-mortem?
As well as examining the carcase for signs of bTB, we also check for illegal interference, trap related injuries, and take samples for research projects.  Samples are sent for Mycobacterium spp. culture, which usually takes around 12 weeks.  The positive samples all undergo whole genome sequencing to aid identification of an outbreak source or spread by epidemiologists.  We all know that cattle spread it to badgers and badgers spread it to cattle, however, there is more need in individual farms to find the source and spread so that APHA can target the correct method of control.
Scientific papers are written using the data, the more data we get the better the sample size and the more useful the results are.
How can you help?
We need vets in Wales to report badgers to us. You can let us know by phone, email or via our website, including where it is (grid reference or what3words) and whether it's suitable or not. We want to know where the unsuitable ones are, so we get an idea of where badgers are in general.
We also need drop off centres. If you aren't already sure, find out if your practice is a drop off centre. If you are, don't forget to collect suitable badgers on your rounds, return them to the practice, fill out the form and let us know.  If you're not, why don't you speak to the boss and encourage them to be one?  We provide the fridge, paperwork and remuneration for collecting badgers.
We also need vets in Wales to help publicise the project. You can help by liking us on Twitter and Facebook, sharing our posts and getting your clients to ring in badger locations to us.
Report a dead badger by visiting our website or ring 0808 1695 110.
Contact our media office
(for press enquiries only)
Want to join BVA?
Get tailored news in your inbox and online, plus access to our journals, resources and support services, join the BVA.
Join Us Today