How working in poultry can make a difference
Commercial poultry and gamebird veterinarian Henry Lamb is nominated for Young Vet of the Year 2023 in recognition of his work tackling outbreaks of avian influenza and encouraging other young vets to take up roles in the poultry industry. In this blog, he shares the experiences that led him here.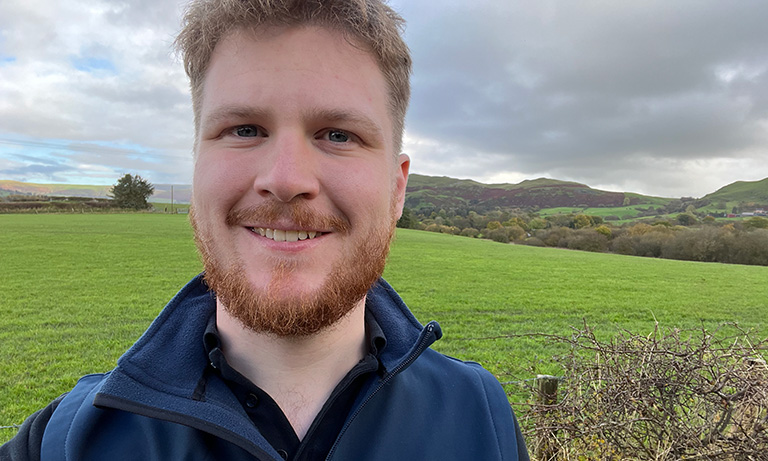 After graduating from the Royal Veterinary College in 2018, I began working at Crowshall Veterinary Services, Norfolk. The practice provides veterinary consultancy and diagnostic services to the poultry and gamebird industry across Great Britain and internationally.
I had maintained an interest in poultry practice from the age of 16 when I first undertook work experience with a well-respected broiler farm. During my university studies, I fostered poultry knowledge by undertaking a research project on heating systems and levels of pododermatitis, and engaging in clinical EMS – I enjoyed working with all species and areas of practice during rotations, but ultimately the appeal of commercial avian medicine won out, with the chance to make a difference to animal welfare on a large scale and engaging in population medicine in a proven progressive sector.
Crowshall offered a welcoming and incredibly supportive practice set-up, with a strong reputation for clinical excellence combined with practical advice; joining the team also enabled me to return to my beautiful home county and community of Norfolk while still having opportunities to travel worldwide.
A career with pot-hen-tial
While not traditionally top of the vet student radar, a career in poultry practice provides opportunities to rapidly gain experience in an array of skills and roles. A poultry vet may work in clinical, policy or laboratory settings, often with multiple stakeholders both within the UK and internationally, providing guidance related to both animal and (via food safety testing and control of zoonotic disease) human health.
The scale of the UK and international poultry sector offers an exciting field in which to practice population medicine, operating within a forward-thinking industry at the forefront of reducing antimicrobial use and combining new technology and data analysis with traditional stockperson skills; vets involved have the opportunity to provide care in an extremely productive manner, having a positive impact on the health and welfare of a considerable number of animals in any interaction.
Alongside our progressive approach to clinical practice, it has been a pleasure to kickstart and subsequently jointly develop future-proofing projects within Crowshall with respect to sustainability, with the practice becoming the first 100% farm animal practice to achieve green accreditation with Investors in the Environment (iiE), and mental health first aid training.
Every day is an education
Back home in Norfolk, and well-supported at Crowshall through my first year in practice, I was able to develop a wide range of skills while still in the early stages of my veterinary career and establish a solid foundation of confidence to approach any interests, including a pre-existing passion for teaching and practical training.
Just over a year after graduating, I took on my first significant teaching role. I began as an external lecturer for the Royal Veterinary College elective program, and in October 2019 gave the opening presentation at the World Veterinary Poultry Association (WVPA) training afternoon in Kigali. The topic was "What is Disease", aimed at delegates ranging from agricultural workers to government officials. It included vital engagement on previously little-explored zoonotic topics of discussion.
These training roles have continued to grow over the years, with public speaking and training sessions across the UK and internationally in destinations including the USA, India and across Europe. The collaboration between the RVC and myself has grown, allowing us to now offer a mixture of in-person and online poultry teaching materials which extend through all clinical years, with further developments in the pipeline. We are extremely excited for the launch of the new commercial poultry and gamebird rotation jointly run by the RVC and Crowshall, with our first students joining us in May 2024. It has been a delight to see how interest in poultry has increased over the past 4 years, with around 150 students in attendance at the most recent teaching session.
It is fantastic to see this enthusiasm being translated into growing numbers of new poultry vets within the sector, whose development we in the Poultry Vet Development Group aim to foster further via pragmatic knowledge transfer and informal supportive networking.
I am also thrilled to be undertaking a residency program with the European College of Poultry Veterinary Science (ECVPS), led by the Veterinary School of Hanover (TiHo) alongside mentorship in practice, to continue my own development further.
Supporting rural communities 
Working side by side, both agricultural and veterinary communities have made significant progress in recent years in identifying the unique pressures on rural mental health. However, we must be honest with ourselves that there is more progress yet to be made, through the provision of mental health first aid training, preventative resources and discussions and, where needed, good delivery of non-judgemental crisis support.
I am honoured to have joined the board of trustees for You Are Not Alone (YANA) this year, a dedicated organisation furthering the delivery of this vital work in the East of England, the importance of which has been emphasised by both the recent Covid pandemic and avian influenza (AI) outbreaks.
The consecutive record AI seasons have highlighted the resilience of those communities affected, with the East Anglian region particularly hard hit in the past year. This period has been challenging for all involved, from the diagnostic complexity of AI clinical presentations to the emotional and financial strain associated either directly with the level of mortality, copious licencing and biosecurity audits, or the culling and re-stocking process.
This period radically altered the experience of normal poultry practice for the duration. Yet the togetherness from all sectors of the industry we work closely with has been inspiring to witness and a profound reminder of how empathetic care and collaboration within the community are as vital to the veterinary role as any graduate day 1 skill.
Contact our media office
(for press enquiries only)
Want to join BVA?
Get tailored news in your inbox and online, plus access to our journals, resources and support services, join the BVA.
Join Us Today