Kora the Cane Corso - butchered for fashion
Leading animal rescue charity Battersea Dogs and Cats Home has seen a significant increase in the number of dogs with cropped ears come through its gates in recent years.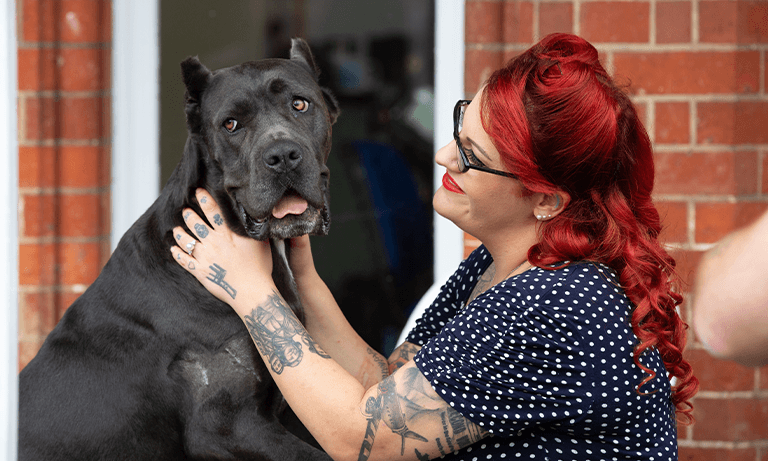 Dogs taken in by shelters have always reflected trends in pet ownership but, in some ways, they also hold up a mirror to society in the way that it treats animals. Although the number of dogs with cropped ears that we are now seeing at Battersea is small in comparison to our total intake, we have definitely witnessed a worrying increase in recent years.
One such dog is Kora, a Cane Corso, who was found tied up and abandoned on the side of a dual carriageway in Enfield before being brought into Battersea in 2018. Luckily, she had been spotted by a vet nurse on her way to work.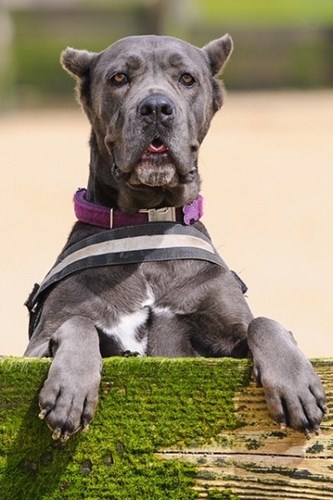 Around three years of age, and originally imported from Romania, Kora's tail had been docked and her ears had been cropped – a practice carried out in order to give the unfortunate dog a 'tougher' appearance, or indeed to say something similar about their owner. The thickened and jagged scarring on Kora's ears pointed to a procedure carried out with rudimentary equipment, maybe just a pair of scissors, almost certainly without anaesthesia or pain relief.
Ear cropping is illegal in the UK under the 2006 Animal Welfare Act but there are no regulations on dogs like Kora being imported from overseas with cropped ears: something that we believe may be normalising this cruel and unnecessary mutilation, and acting as a smokescreen for breeders and owners in the UK who continue with this illegal practice.
Despite being made to look intimidating, Kora was a complete softie. Her loving personality had also won over the veterinary nurse who had first spotted her by the side of the road, and who subsequently adopted her from Battersea. Three years later, she is now an Emotional Support Dog for her owner, who is a lifelong sufferer of fibromyalgia.
In common with the rest of the veterinary profession, we are starting to see more dogs like Kora at Battersea, and we support the BVA and the FOAL Group's petition calling on the Government to take action to close legal loopholes and put an end to the horrific trend in ear cropping. 
Contact our media office
(for press enquiries only)
Want to join BVA?
Get tailored news in your inbox and online, plus access to our journals, resources and support services, join the BVA.
Join Us Today