Malcolm Morley: my experience chairing BVA's bTB Working Group
Malcolm Morley shares his experience of acting as the impartial chair of BVA's Bovine tuberculosis (bTB) Working Group as it develops a new policy position.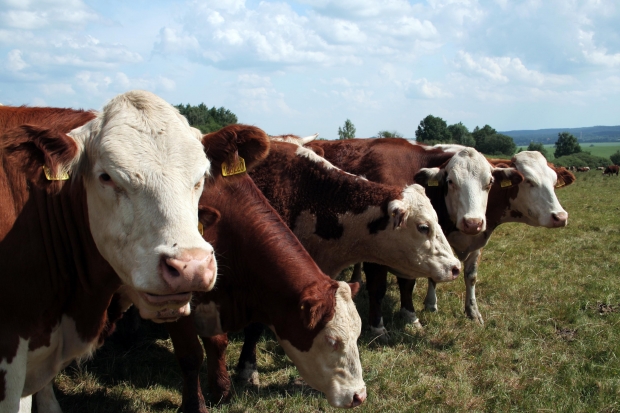 This summer marks the end of one of the most worthwhile projects I've been involved with during my career. For the last fifteen months, I've acted as the impartial chair for BVA's Bovine TB Working Group, which was given the task of reviewing and developing BVA's policy position on this crucial and contentious area of disease control.
I graduated in 1993 from the University of Bristol before entering 100% equine practice as a hospital intern and rapidly realising that my heart lay in practical, pragmatic first-opinion equine practice. Several years down the line, I become very involved with BEVA, and it really opened my eyes to the value of working within our veterinary associations. I have chaired BEVA's Pre-Purchase Examination Working Group and subsequently become very involved with challenging and controversial aspects of European Pre-Purchase Examination. Early in 2019 I was very grateful to be invited to take on the role of impartial chair of BVA's Bovine TB Working Group.
I must confess that at the outset of the project I probably knew less about bovine TB than most recent graduates – horses are almost entirely spared from the disease. Before our first meeting I had six weeks to read everything I could find on the subject, but even though I have learnt an immense amount over the last 15 months, I have strived to remain impartial, unprejudiced and questioning.
Bovine TB touches the daily work of many vets, and its eradication is a crucial aim for the future of UK animal health, animal welfare and farming. One of the fundamental features of BVA is that we represent the whole profession – it runs through many of the association's values. For that reason, our working group included vets from cattle practice, other areas of large animal work, public health, wildlife practice, zoo medicine and government veterinary work.
We needed our policy to be relevant across the UK, where different approaches have been taken by devolved governments, so representation from BVA devolved branches has proven to be essential. A special thanks to Richard Walters, BVA's South West Representative and a practitioner working in the High-Risk Area of England whose contribution to one meeting was so valuable we decided to co-opt him on to the group for the full 15 months.
Almost all members of the group acted in a dual capacity – they represented one of BVA's divisions or regions but also brought their own personal expertise and interest in bovine TB. BVA's Ethics and Welfare Advisory Panel also had a significant role, challenging and questioning our work whenever appropriate.
The policy position has been developed through careful consideration of scientific evidence, BVA's previous policies and existing government policy; we have endeavoured to leave no stone unturned. We have gathered evidence from a wide range of individuals and organisations and have strived to listen to and understand the very diverse and firmly held views that go along with bovine TB.
Although we have had challenging debates within our working group, the shared purpose of creating a comprehensive policy position for the UK veterinary profession has united us and resulted in, what I firmly believe is, a very robust and carefully considered policy document. I am especially proud of how this policy considers all parts of the UK equally, and I believe it is the most comprehensive UK-wide review of bovine TB. Input from UK's Chief Veterinary Officers, and their teams working on TB, has been invaluable. I am also very grateful for the contribution we received from social scientists. Social science features heavily in the position, and I believe it has a lot to contribute to many aspects of the veterinary profession.
Many of us crave new challenges and variety in our careers, and I can heartily recommend taking on voluntary roles with BVA and other professional associations. They provide an excellent opportunity to give something to the profession, acquire new skills and learn about other aspects of our immensely diverse veterinary world. The vets who contributed to this work came from many different facets of our profession, and for a first-opinion practitioner, it was very enlightening to see the diverse ways they have used their veterinary degrees.
Finally, I would like to say a big "thank you" to BVA's policy team – they have worked so hard to bring this together, and they quietly contribute so much to our profession.
You can find out about the launch of our new policy position and read the documents on our website. 
Contact our media office
(for press enquiries only)
Want to join BVA?
Get tailored news in your inbox and online, plus access to our journals, resources and support services, join the BVA.
Join Us Today