Staffordshire vet named BVA Junior Vice President
Staffordshire-based veterinary consultant James Russell has been appointed BVA Junior Vice President for 2019/2020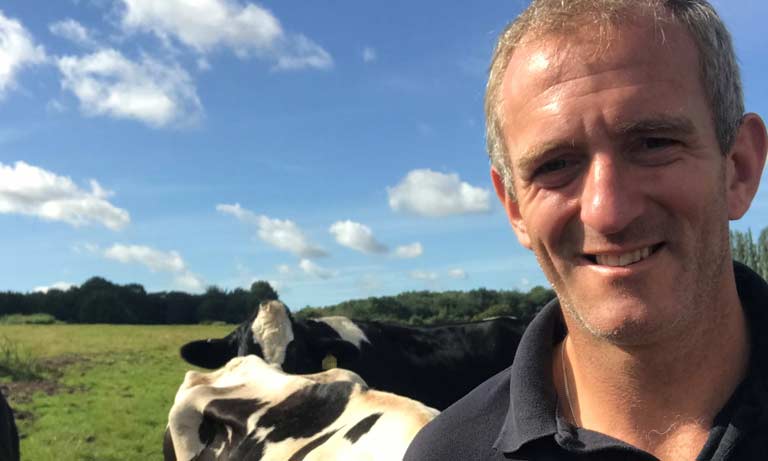 Staffordshire-based veterinary consultant James Russell was appointed Junior Vice President of the British Veterinary Association (BVA) for 2019/2020 at our annual Members' Day in Swansea today.
A 2002 Royal Veterinary College graduate and a post-graduate diploma holder in production animal and livestock medicine, James has over 17 years' experience working in mixed practice in Essex, Staffordshire and Derbyshire. In September 2018, he stepped down as director of a large veterinary practice in Ashbourne to become an independent veterinary consultant specialising in developing on-farm infectious disease control programmes.
As a consultant, James works closely with the Agriculture and Horticulture Development Board, TB Advisory Service and farmers across the Midlands on disease control, predominantly Bovine TB. He has advised on revisions to the Cymorth TB programme and Certification Support Officer training for Improve International, and has helped moderate the Auxiliary TB Tester training programme since its inception in 2018.
James is also a Board member of the British Cattle Veterinary Association, representing the organisation on the Bovine TB Eradication Advisory Group for England and working with vets and farmers to help deliver the Government's 25-year bTB eradication strategy.
James has been associated with BVA since 2008, when he joined the erstwhile Veterinary Policy Group and helped develop a comprehensive policy on Bovine TB control measures. The experience furthered his interest in the disease, leading him to engage with the Derbyshire TB control group right from its inception in 2015. James went on to become the inaugural East Midlands representative onBVA Council from 2010-2012 and has been chair of the CPD committee since 2016.
Commenting on his appointment, James said:
"I decided to become a vet after falling in love with livestock on my friends' farm at the age of 12, and I have loved my first 17 years as a veterinary surgeon in mixed practice. The privilege of being included in the lives of the farm clients I have worked with cannot be overstated. Sitting alongside them to improve animal health and welfare, as well as developing productivity, has been a great driver during my time in practice.
"I am humbled to be joining such a fantastic team at BVA and am enthusiastically anticipating the opportunity to bring my experience to tackle current challenges facing the profession, including recruitment and retention issues. It is vital that we have a strong voice of the profession in these conversations, and I look forward to helping to provide that."
Outside of his consultancy work, James is a dedicated Vetlife Helpline volunteer, avid beekeeper, governor at a local Uttoxeter school, as well as a keen rower, achieving the British National Masters Gold Medal this year in his Trent quad.
Contact our media office
(for press enquiries only)
Want to join BVA?
Get tailored news in your inbox and online, plus access to our journals, resources and support services, join the BVA.
Join Us Today