Vets issue statement following BBC Wales investigation into backyard dog breeders
BVA has responded to findings from an investigation into illegal dog breeding fuelled by a demand for designer looks for pets.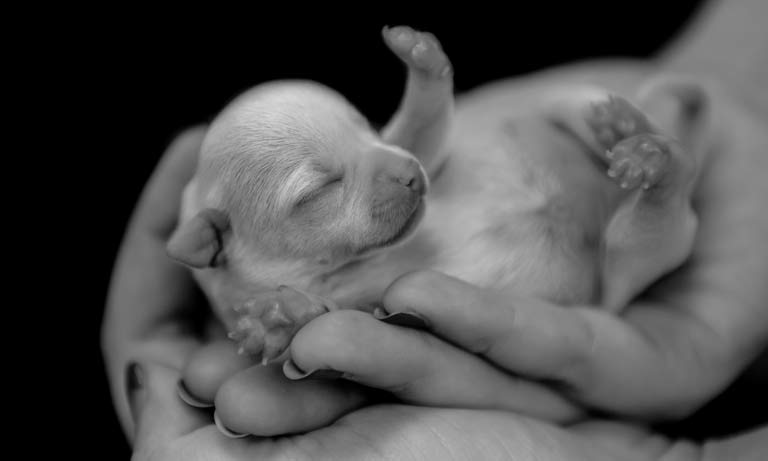 Last night's BBC Wales Investigates report, 'The Hidden World of Designer Dog Breeding', uncovered the scale of illegal 'backyard' dog breeding in Wales and highlighted how many irresponsible breeders were willing to break the law or use loopholes within it to meet a social media-fuelled demand for dogs with designer looks, such as cropped ears.
Among the experts featured on the programme was BVA Past President Daniella Dos Santos, who spoke on camera about vets' concern about the trend in ear cropping and how many breeders were using animals as "money-making machines". She made the point that the bigger issue behind the trend of dogs being harmed was that people wanted them to look a certain way, a demand perpetuated and normalised by social media and celebrity influencers. Ms Dos Santos stressed the need for more capacity and finances for effective enforcement on the ground.
A BVA survey of vets earlier this year revealed that almost 6 in 10 (58%) small animal vets have been presented with dogs with cropped ears in the last year. The Doberman was the breed most commonly presented to vets with cropped ears, with American Bulldogs and Cane Corsos the second and third most likely breeds to be seen.
Responding to the programme, BVA President Justine Shotton said:
"This investigation lifts the lid on the scale of irresponsible dog breeding in Wales and across the UK to meet a social media-fuelled demand for 'designer' dogs. It also spotlights the ease with which unscrupulous breeders are able to use loopholes in the law as a smokescreen for carrying out ear cropping, a painful and cruel surgical procedure that has no medical or welfare benefits for the dogs.
"Vets see first-hand the tragic consequences resulting from poorly-bred puppies, who are often taken away from their mothers at a very young age. They often suffer from disease, health problems and poor socialisation, leading to heartache and financial costs for the new owners.
"We have also been raising concerns over the dramatic increase in the number of dogs with cropped ears. Earlier this year, following our successful #CutTheCrop campaign and petition with The FOAL Group, we were delighted to welcome the Government's commitment to ban the import of cropped dogs into Great Britain alongside bringing in a ban on the import of puppies under the age of six months.
"The strength and depth of support for our campaign signalled loud and clear that we need to do whatever it takes to prohibit imports, but there is also work to do to root out illegal practice in the UK. 
"We hope that this investigation raises widespread awareness about unethical and illegal dog breeding practices and highlights the importance of always buying a puppy responsibly, picking health over looks. Our advice to prospective puppy owners is to always pick health over looks and to use the Puppy Contract to ensure you're getting a happy, healthy puppy from a responsible source."
Contact our media office
(for press enquiries only)
Want to join BVA?
Get tailored news in your inbox and online, plus access to our journals, resources and support services, join the BVA.
Join Us Today