Vets say 'I'm a celeb' needs to #GetAnimalsOutOfThere
Veterinary professionals are calling on the producers of ITV's 'I'm a Celebrity Get Me Out of Here' to stop using animals in contestant trials that jeopardise their health and welfare.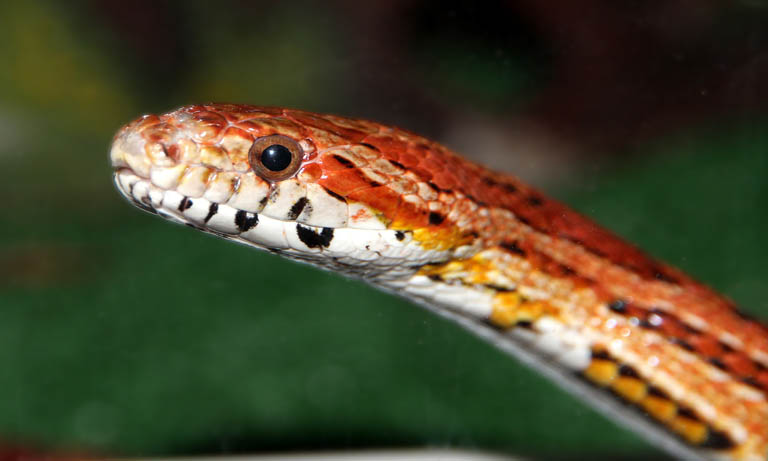 As the 20th series of the reality TV shows airs this month, the British Veterinary Association (BVA) has joined forces with the British Veterinary Nursing Association (BVNA) and British Veterinary Zoological Society (BVZS) to write to producers calling on them to review the use and treatment of reptiles and other exotic species on the show.
Since 'I'm a Celebrity' first aired in the UK in 2002, it has attracted high levels of concern and complaints from the public, celebrities and animal welfare organisations. This year has seen the UK show relocated to Wales after many years of being filmed in the Australian jungle. Although the show's producers publicly stated last year that contestants would no longer be eating live insects, the use of live snakes and rats in trials where they have been seen contained inside small spaces, squashed, and crawled on top of by frightened contestants, continues.
BVA Senior Vice President, Daniella Dos Santos said:
"It is extremely disappointing that the 'I'm a Celebrity..' production team did not take the opportunity of relocation to the UK to develop a fresh approach to the contestant trials without the use of animals, despite the high volume of Ofcom complaints and this being an issue that BVA and other animal welfare organisations have voiced serious concerns about in the past.
 "The way that the show currently uses snakes, rats and other animals in trials is both cruel and stressful for them, and these scenarios are not meeting all of their animal welfare needs.
"The UK has some of the highest standards of animal health and welfare in the world and in its current form, we feel the show compromises our reputation as a nation of animal lovers."
Vets are also urging the show to think carefully about how it is portraying the needs of exotic animals to the public. In a recent campaign, BVA urged potential owners to 'think twice' before purchasing an exotic pet and produced an infographic detailing some of the most common exotic animals such as snakes, bearded dragons and rodents with information on some of their more complex health and welfare needs.
Daniella continued:
"The way in which some of these animals are portrayed and treated on the show is also of concern. Many of these species have very specific welfare needs that are difficult to meet in domestic settings. 'I'm a Celebrity…' is not promoting responsible animal ownership in the UK at all. Given the way they are currently being used for contestant trials, we would strongly advise against the use of any animals at all."
Contact our media office
(for press enquiries only)
Want to join BVA?
Get tailored news in your inbox and online, plus access to our journals, resources and support services, join the BVA.
Join Us Today