Electric shock collars are sometimes used in dog and cat training to control behaviour or as a punishment to prevent a pet from repeating unwanted behaviour. This type of training involves delivering an unpleasant electric shock to the dog or cat and is known as an aversive training method.
Research has shown that the application of an electric shock to dogs or cats, even at a low level, can cause physiological and behavioural responses associated with stress, pain, and fear. We're concerned that the use of electric shock collars to punish or control dogs or cats is open to abuse and can cause welfare and training problems. 
The rules on using electric shock collars are different across the UK. In Wales, the use of electric shock collars has been banned under the Animal Welfare (Electronic Collars) (Wales) Regulations 2010. In England, the government announced in 2018 that it is working towards a ban. And the Scottish Government has issued guidance making it clear that the use of aversive training devices, including electric collars, may constitute an offence of causing unnecessary suffering under the Animal Health and Welfare (Scotland) Act 2006. Northern Ireland doesn't have any specific legislation relating to electric shock collars.
We're also concerned that other aversive training methods have the potential to cause suffering in dogs and cats. These include electric containment fences, choke collars, choke chains, and prong collars, as well as anti-bark collars that use a noise, vibration, ultrasonic sound, or spray of water or citronella.
We're calling on the UK governments to bring into force a complete ban on the sale and use of electric shock collars for dogs and cats.
We recommend that pet owners and trainers should use reward-based training methods. Evidence shows that reward-based training is not only the most effective training method for dogs and cats, but also makes sure animals are protected from any pain or suffering as part of their training.
There's currently a lack of research on the welfare impact of other aversive training methods, so we're also calling on the UK governments to undertake further research in this area. Until we have more understanding, we're calling on the UK governments to:
Only allow the sale and use of electric containment systems which are either visible or audible to dogs and cats.
Only allow the sale and use of electric containment systems for dogs and cats through approved vendors who adhere to required criteria.
Develop a code of practice and regulate the sale of other collars which deliver an aversive stimulus, such as anti-bark collars, to make sure that the potential adverse effects of use are highlighted to animal owners and trainers.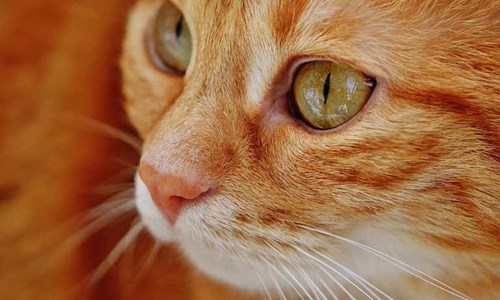 Aversive training devices (Executive summary)
Get involved
If you're in Scotland, write to your MSP to support our call for a ban on the sale and use of electric shock collars.
Find a trainer who uses reward-based training via

 

the Animal Behaviour and Training Council.
Find out more about our position on the use of electric containment fences in livestock and horses.