We're here to support you
BVA helps students get ahead
We want to help you get the best possible start in your veterinary career. Whether you're figuring out what you want to do, starting your job search or starting work, we've got you covered!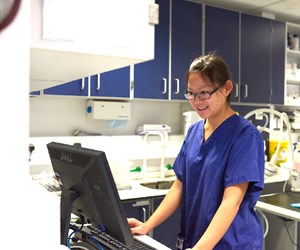 Supercharge your studies
Sign up to The Webinar Vet for free and gain access to over 1,000 hours of webinars and premium content wherever and whenever you need.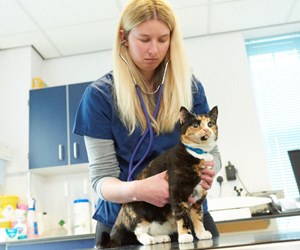 Feel secure with free EMS coverage
EMS is a key part of your veterinary degree, that's why BVA provides free EMS insurance cover for every student member. You're in safe hands with our expert partners, Lloyd & Whyte.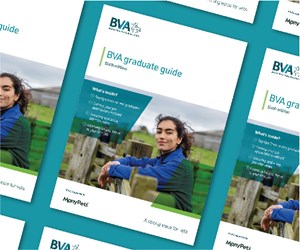 Be prepared for life after vet school
Learn how to get your application noticed, secure interviews, and hit the ground running in your first 90 days on the job with the BVA graduate guide.
If you're studying for a veterinary medicine degree that will allow you to join the RCVS register, you can join BVA as a student member.
The easiest way to join is to sign up online here. If you're having trouble or need help, please contact our membership team at [email protected].
Student membership is free for year 1 vet students based in the UK and Ireland. For students in years 2-6, membership is usually £46 per year, but you could pay less. Calculate your exact annual payments here. Membership renews automatically every 12 months.
Your membership will renew automatically every 12 months unless you let us know by email to [email protected] that you wish to cancel before your renewal date.
To cancel your membership or make any changes before your renewal date, contact us by email at [email protected].
You can cancel your membership part way through the year, but no refunds will be provided unless the cancellation is within 14 days of first joining. If you pay by instalments and decide to cancel your membership part way through the year, the remaining balance will still be due.
Our friendly membership team is available for any questions you may have. Send us a message to [email protected]
Want to join BVA?
Access the full benefits of BVA membership including all the ways we help develop, support and champion you.
Student


Previously a BVA member?
Contact our membership team to update your details and regain full access to your member benefits. 
Email membership