Covid-19: Has there ever been a more critical need for One Health?
As we approach World Veterinary Day on 25 April, it now seems somewhat prophetic that the theme chosen for this year's celebration is "Environmental protection for improving animal and human health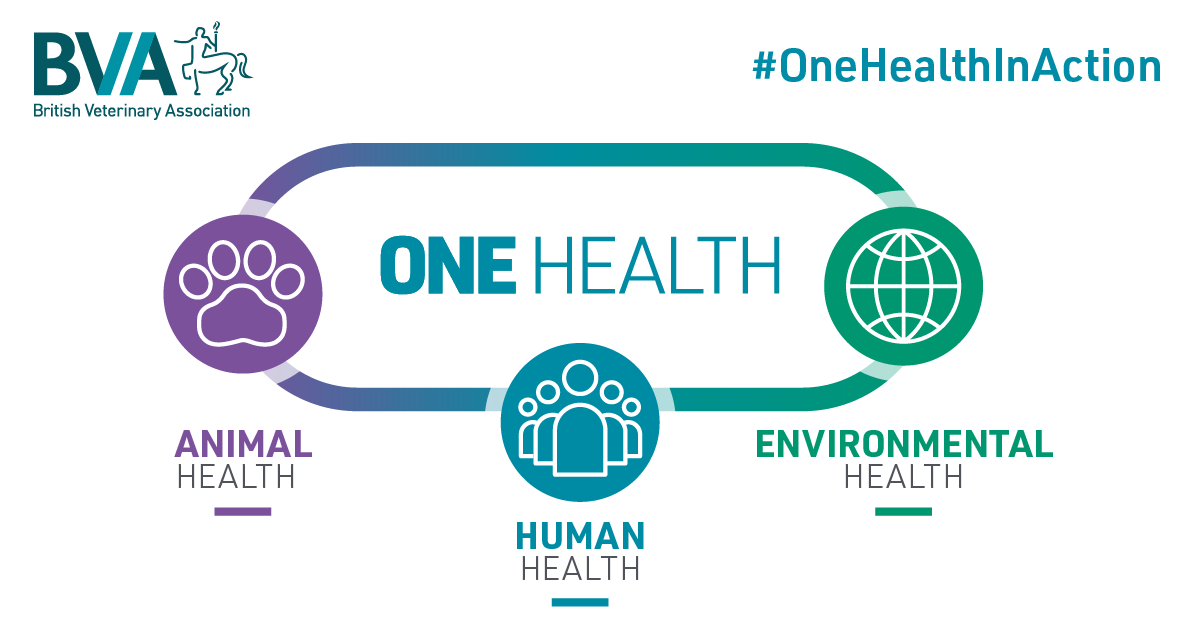 It is likely to be some time before we can definitively determine the root cause of the current Covid-19 pandemic but it seems highly likely that spill-over of the SARS-CoV-2 virus to humans was from bats, possibly via an intermediate host animal, and that the event probably took place in or around the city of Wuhan, the sprawling capital of China's Hubei province.
It's crucial to flag at the outset that the OIE states that there is a possibility for some animals to become infected through close contact with infected humans; studies are now underway to better understand the susceptibility of different animal species to Covid-19 and to assess infection dynamics in susceptible animal species, but it's important to recognise that there is no evidence to suggest that animals that have been infected by humans are playing a role in the spread of Covid-19 back to humans.
Over 60% of novel human pathogens over the last 60 years have been categorised as zoonotic, having been transferred from animal populations, and they've resulted in millions of deaths and significant economic impact throughout the world. In the last decade, molecular epidemiology has emerged as a new discipline, enabled by the huge processing power of modern computers, number crunching the outputs of genomics, transcriptomics, proteomics and metabolomics: the so-called 'omic' technologies. The power of these innovations is a direct result of the collaboration of biotechnologists, mathematicians and computer engineers and has provided amazing new insights into how pathogens interact with their hosts, how diseases spread and jump between species, and how hosts and pathogens co-evolve in an ever-shifting power struggle.
Of course, transdisciplinary collaboration is also exactly what One Health is all about. The One Health Commission's definition of One Health, adopted by the UK One Health Coordination Group, is:
"One Health is the collaborative effort of multiple professionals, together with related disciplines and institutions — working locally, nationally, and globally — towards optimal health and wellbeing for people, domestic animals, wildlife, plants, and our environment."
In the days, weeks and months since the Covid-19 pandemic was declared, we have seen some amazing examples of transdisciplinary collaboration. Veterinary epidemiologists supporting the Department of Health and the Public Health Agency with modelling the disease in the UK, in turn helping government to prioritise resources and develop legislation 'on-the-hoof' to tackle it. Veterinary practitioners sharing ventilators, oxygen concentrators and PPE with the NHS. Veterinary diagnostic labs setting up dedicated facilities to rapidly increase Covid-19 testing capacity. Within our profession, we've witnessed furloughed small animal vets undergo rapid training to lend support to the food supply chain by becoming temporary OVs. And the list goes on…
But alongside collaboration, One Health also demands a very clear call to action, taking us towards optimal health and wellbeing. Rather than entering a global blame game, it is incumbent on all of us to consider what we can do to prevent a disaster like this happening in the future, and then to do it.
By all means, that might start with considering the future of wildlife and other 'wet' markets in the Far East, but we also need to reflect on broader aspects of the environmental interface between wildlife, domestic animals and people. The science is clear that a major factor in the spread of zoonotic disease is the fragmentation of wildlife habitats bringing urban populations into closer and more frequent contact with wild animals, and in parts of the world, the same can be said for the contact between domestic animals and wildlife.
In order for us to sustainably produce high quality, high health, high welfare food animal products, farmers and vets need to work closely with environmental scientists to ensure that animal agriculture makes a positive contribution to ecosystems, and aspects of this are captured in Defra's vision of Health and Harmony in the post-Brexit era.
Through all of this, communication is key. It is critical that our messaging is clear and consistent, and guidance is evidence-based; that applies both amongst One Health stakeholders, and between One Health stakeholders and the general public. The UK One Health Coordination Group recently met with some of the Defra One Health Team to learn about how they communicate with other relevant actors within government, such as the Department of Health and Social Care and the Department for International Development. One can only imagine those lines of communication having significantly increased traffic during and after the Covid-19 outbreak.
Of course, this also relates to companion animals and horses too, and BVA guidance on what we should and shouldn't be doing during lockdown has also involved critical elements of communication, as has responding to some of the media stories on dogs, cats and tigers exposed to the SARS-CoV-2 virus.
Recently, I've had the opportunity to have some interaction with Dr Deborah Thompson who has developed a series of lessons for school-aged children and I'm delighted that she has recorded another webinar with The Webinar Vet in association with BVA specifically on communicating Covid-19 messages to school-aged children.
In our daily interactions with livestock keepers, pet and horse owners, and a wide array of animal health and welfare stakeholders, we all have a part to play in One Health – now, during the Covid-19 outbreak, more than ever – to provide clear messaging in the control of infectious diseases and a willingness to work together to create solutions to the problems we face and will continue to face in the post-Covid-19 era.
Contact our media office
(for press enquiries only)
Want to join BVA?
Get tailored news in your inbox and online, plus access to our journals, resources and support services, join the BVA.
Join Us Today