Equality and diversity: Championing and challenging
Madeleine Campbell, Chair of BVA's Ethics and Welfare Advisory Panel, talks about her role as an Equality and Diversity Champion at the RVC, what it has taught her and why it has been a worthwhile challenge.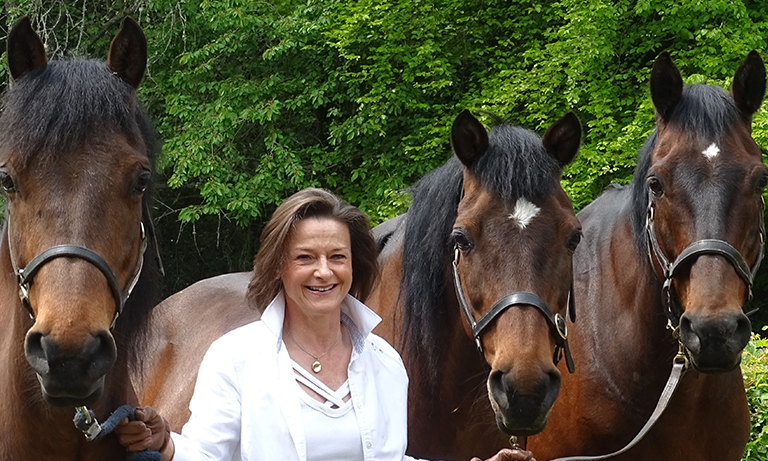 What is an Equality and Diversity Champion?
I have been acting as an Equality and Diversity (E&D) champion for about a year. The role of E&D Champions at the Royal Veterinary College (RVC) is to support their department to develop and promote an environment in which principles of equality and diversity are embedded as part of the departmental working culture. The role works in two directions: E&D Champions act as a confidential point of contact for anyone within the department who has specific issues which they would like to raise; and signpost individuals towards those who can help and advise on options available to address issues. E&D Champions also feed back to our departmental E&D group any general points arising from issues raised in order that they might inform and promote the development of an inclusive working culture.
Why did I take this role on?
My interest in being an E&D Champion grew from my own experience, and from my awareness - through teaching Ethics and informal conversations - of student experiences. I thought that I might be able to make some contribution to the pastoral life of the RVC in this area, and have found that the opportunities for engagement and discussion which the role affords me have broadened my whole concept of equality and diversity. Once one starts thinking about E&D, ones sees examples of E&D challenges in all kinds of areas which to me, at least, were not previously obvious: menu choices in institutional restaurants or at functions which fail to provide options for those of certain religious or philosophical beliefs; potential conflicts between the statutory veterinary curriculum and personal ethics; the way in which the physical requirements of training and graduating as a vet licensed for all species can be a real barrier to access and opportunity for those with some physical disabilities…
Broadening my perspective
The role has also really broadened my perspective of gender-based inequality. I have been lucky enough in my career to undertake a number of leadership roles: for example, running my own practice, acting as President of the British Equine Veterinary Association and Chairing the BVA' Ethics and Welfare Advisory Panel. It simply never occurred to me that being a woman might be a disadvantage within my profession, which I think is a reflection of the fact that I was lucky enough to have been brought up in a home and educated at a school (Alleyn's) where equal treatment of genders was not only an expectation but was also an everyday, uncommented upon reality. Acting as a mentor on the Aurora programme and engaging in conversations about gender inequality in a professional context has opened my eyes to the fact that not everyone shares my fortunate experience. The more involved I get in analysing data about gender balance and opportunity at different stages of veterinary careers, the more I am persuaded that it is incumbent upon those of us in more senior positions to do what we can to identify and challenge inequality and a lack of diversity where it exists, and to interrogate and address the reasons for it.
Education is key
I have a particular interest in access to veterinary education, and in increasing the diversity of those who apply to vet school. I had a very fortunate, and I would consider privileged, childhood but my mother was the first member of her family to go to university. Education was something which her immigrant family valued highly, and my knowledge of what an incredible difference a good education made to my mother's life chances has made me passionate about equality of access to education based on academic and vocational merit rather than socioeconomic status. I work as a school governor and sometimes provides mock interviews, and became aware that there are some potential vet students who could make a wonderful contribution to our profession but who are disadvantaged even before they apply because they don't have the resource or support to undertake a range of relevant work experience. One of the things which I have been able to get involved with at the RVC, and which feeds into my role as an E&D champion, is the 'widening participation programme'. Discussing the ethics of genetic engineering to a classroom full of 14 year old school pupils is perhaps not for the faint-hearted, but it is enormous fun and some of the students' comments really bring me up short and make me reflect upon the diversity and inequality of people's life experiences and opportunities.
A worthwhile challenge
Thinking about E&D at a personal and an institutional level can be quite challenging, and my musings upon it have led to many interesting dinner-time conversations in our household – my teenage son is particularly good at enlightening me about my own prejudices, and those of my generation! But it is hugely rewarding, and a necessary, positive part of the development of the veterinary profession in the 21st century.
Find out how you can become a diversity and inclusion champion and change the culture in your veterinary workplace with our Good veterinary workplaces resources.
Contact our media office
(for press enquiries only)
Want to join BVA?
Get tailored news in your inbox and online, plus access to our journals, resources and support services, join the BVA.
Join Us Today