If colostrum is gold, colostrum quality is priceless
James Russell, BVA Junior Vice President, discusses the importance of quality colostrum to calf health and how to broach this with your clients.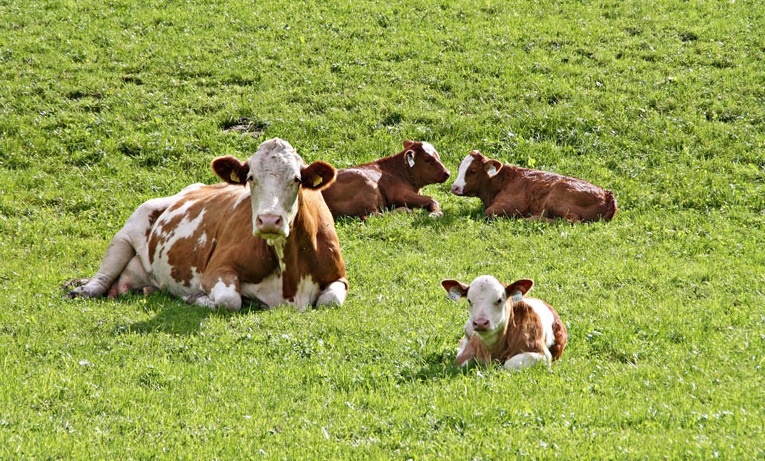 I remember well the first farmer I convinced to buy a colostrometer.
A colostrometer is a device that floats at different heights in a liquid depending on its specific gravity and helps vets determine the quality of colostrum.
In the case of the farm, we made sure that a half pint of colostrum was made available at room temperature (straight out the cow will result in an increased failure rate – it's all about the density, remember) and studiously tested its quality. I should point out that this farm was not some grotty backwater. They had lovely animals, huge yields, and were the first in our area to milk cows on a magic roundabout, or rotary parlour for the more literal amongst us.
We were somewhat alarmed to identify that only 25% of their animals were producing colostrum, which caused a green level of float on the colostrometer.
The background gave us confidence that this was the right thing to do. The farmer had diligently been putting three litres in every three hours, then three litres in for the next 12 hours, into his calves, and they were still suffering from scours of a variety of infectious causes. Whatever we did with hygiene didn't seem good enough. We sampled them for the IgG levels in their blood at 24-168 hours of age and found that a huge number had really low levels. This suggested that either the colostrum was not being uptaken – did they need to use more if they were tubing calves? – or that the colostrum was not good enough.
#ColostrumIsGold
With this background, the farmer was equally alarmed but willing to experiment with what happened if we just used the colostrum from older, Johnes-negative cows who produced green levels of protein. The results were startling. Within weeks, we had managed to reduce our relative drug use in the calves and found that the protein levels in their blood had risen to a level where it was protective for the calves.
Following these results, a colostrometer became one of our staple pieces of kit both on-farm and in the car. It certainly taught us, as a practice, the lesson that #ColostrumIsGold.
Take the initiative with your clients
My top tip on colostrum for vets would be to start the conversation. Many maxims about the right amount at the right time have existed for many years; adding to that the question 'is it good enough and does it get absorbed?' is a good way of supporting your clients to ensure that the next generation of cows on their farm have a golden start.
Contact our media office
(for press enquiries only)
Want to join BVA?
Get tailored news in your inbox and online, plus access to our journals, resources and support services, join the BVA.
Join Us Today