Mental Health Awareness Week - How can we look after each other more?
As part of Mental Health Awareness Week 2020, James Russell BVA Junior Vice President discusses the importance of vets and farmers supporting each other.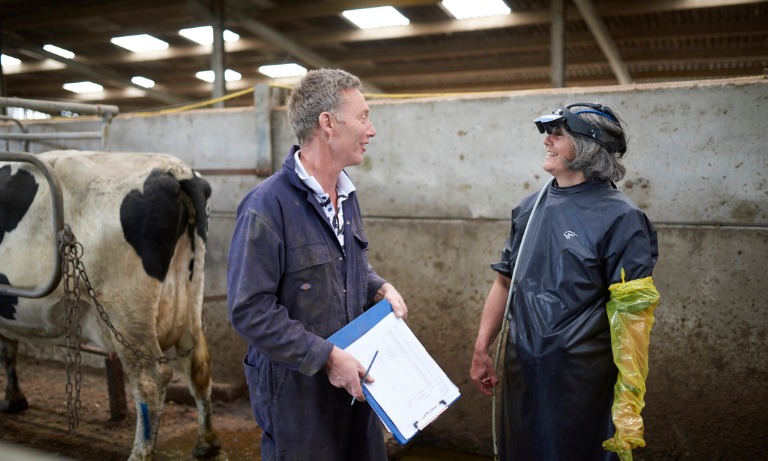 As vets we know what your livestock means to you. We recognise that time, effort, blood and sweat has gone into rearing each heifer to the point of calving. We see the importance to you of the ewe who has been on the farm since you were at school, or was the first one purchased by your child, or is the first to greet you at a gate each morning. We acknowledge that as well as being your livelihood, your livestock are emotionally important to you.
Whilst we may hear and sometimes trot out the glib statements about 'where there's livestock there's deadstock', or that 'there's only two types of sheep. Them's as is dead, and them's as is trying to die', this isn't the reality. Each animal lost is a real burden to you, your family and of course also, to the finances of the farm.
Vets on the whole also recognise the very privileged position we hold. In the main, we are welcomed onto your farms, seen as trusted advisors, and sometimes also as friends.
This relationship is hugely valuable to us too, and makes it that much harder when things go wrong. The feelings of having let down a farmer will weigh heavy in the mind of vets long after the knacker lorry has been and cleared up that which is left behind. It impacts deeply on us when we leave a yard, often after hard physical work, feeling that we did not succeed. Often you have called us because you wanted help, and to have tried and been unable to give that help can be very hard to take.
So please, as part of Mental Health Awareness Week - two pleas from me.
Firstly, your vet will want to hear how you are doing. If you feel like you can chat with them about yourself as well as your stock, please do. In the main, we entered this profession because we care about people as well as animals. I don't know of any vets who would not want to help a farmer who was feeling low, or suffering from poor mental wellbeing.
Secondly, remember that we are human too. We will do plenty to question ourselves when a call has not gone as planned. A (socially distanced) arm around each other's shoulder, an acknowledgement that things didn't go right this time, but we all did our best and a wave as we leave the yard can go a long way to helping keep our vets safe and on track in their own mind too.
Please look after yourself this week as every week. It is OK not to be OK, just as it is OK to be OK! Let's make sure that we can remain working closely for a long time yet!
With hopes for a peaceful summer season.
James
Useful links:
The national rural mental health forum
The Royal Agricultural Benevolent Institution
Mental Health Awareness Week
Need support? Contact Vetlife
Contact our media office
(for press enquiries only)
Want to join BVA?
Get tailored news in your inbox and online, plus access to our journals, resources and support services, join the BVA.
Join Us Today