The brilliance of Welsh vets
James Russell's whistle-stop tour of Wales followed a common theme – brilliant members of the profession showcasing how they are using their veterinary degree to improve animal welfare and veterinary wellbeing.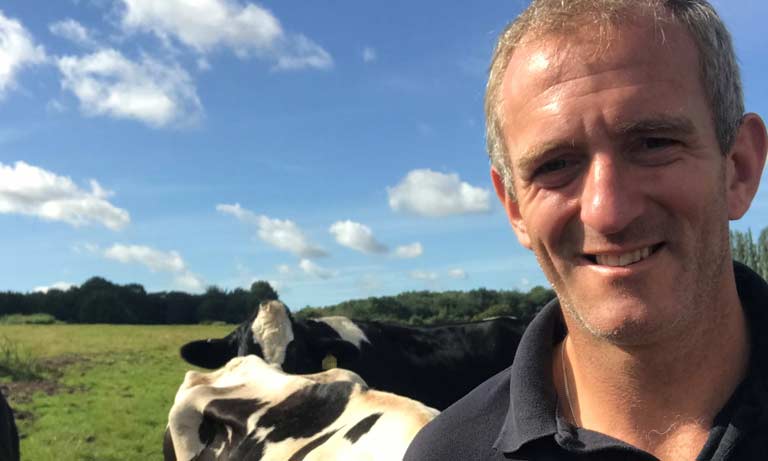 Here's a quick overview of what I saw on my trip:
Meeting our members
On Wednesday 27 November, Ifan Lloyd, our Welsh Branch President, met me from Swansea station and brought me into a room full of fellow members to discuss good workplaces and veterinary wellbeing. The conversation coming back from the varied room reinforced just how important the work of our Good Workplace working group is. It also gave me an opportunity to sing the praises of, and shamelessly ask for support for, the wonderful Vetlife charity. With over 2750 contacts in 2018, the work of our Trustees, Managers and volunteers has never been more crucial.

Listening to Alan Doyle of Ginger Tom training share his insights into getting along with different character types was eye opening for many attendees. One piped up that Alan had "just explained his life", something that appeared to please that attendee! It is a hugely important part of a good workplace to understand why different character traits may merge well, whereas others may antagonise. By understanding this, everybody can work towards a greater harmony. I also loved Alan's analogy that if you want to keep fish, you have to maintain the fish tank. We will only maintain a steady team by ensuring their work environment fulfils their needs.
Influencing government
An early morning gym session was required to be up and lively for a meeting at Cathays Park with Christianne Glossop, Welsh Chief Veterinary Officer and her team, where once again I was blown away by the brilliance of our BVA Welsh Branch team in updating and progressing a wealth of animal welfare initiatives with their Government colleagues. From puppy breeding, through AMR to BVD and TB on farms, the knowledge in the room was immense. We are indeed fortunate that Welsh branch officers Sarah Carr, Les Eckford and Ifan Lloyd all represent the voice of vets on the influential Wales Animal Health and Welfare Framework Group, and that Ifan and council member Amelia Stevens represent us on the Welsh Government's AMR Delivery Group. A great reassurance to all involved.
Supporting the next generation
My final day of travelling saw me in Aberystwyth, meeting the Vice Chancellor of the University and the person tasked with setting up the new veterinary degree course there in conjunction with RVC. The highly impressive lab facility is already on the verge of commission and will be able to handle some very high level research.

After hearing what Aberystwyth university have planned, I have decided that I'd like to go back to college and do it all again! From the location in the beautiful bay, through the facilities I saw, including a Welsh speaking hall of residence, and the staff I met including the University Vice Chancellor, this is a truly impressive addition to the vet school offering in the UK, and a great boost for Wales.
Looking forward
Reflecting on the last few days as I travelled back through sunny Wales, I was delighted to see how much BVA is doing here for its members. Often this work is unsung, and I see part of my role now to sing a bit louder about some parts of it. Also evident is the high regard in which our association is held by those who will be shaping the next generation of vets. It is a thrill to look forward to meeting the first Aberystwyth vet students, and the first ever student BVA members who will receive their welcome pack to a university address in Wales!
Get in touch
If you have questions or suggestion about the work of BVA Welsh Branch, please get in touch with your regional representative Les Eckford via wales@bva.co.uk
Contact our media office
Want to join BVA?
Get tailored news in your inbox and online, plus access to our journals, resources and support services, join the BVA.
Join Us Today