What's the issue?
Sustainable aquaculture can be defined as aquaculture carried out in a way that meets the needs of the present without compromising the ability to meet the needs of the future.
With wild stocks of many fish species declining and capture fisheries around the world at their limit, aquaculture plays a significant role in meeting growing demands for fish protein to feed the global population. It currently produces 50% of fish consumed, and is predicted to produce 70% by 2050. The UK Government recognises seafood as a "potentially lower-carbon and healthy source of protein which can grow sustainably to fulfil its potential within the food sector".
However, there have been questions raised as to whether aquaculture can ever truly be considered sustainable. Concerns include fish feed sourcing, predator control, interactions with wild populations, water pollution, use of medicines, parasites, and animal welfare issues.
Sustainability is challenging to consider, since aquaculture covers a wide array of sub-sectors, species, and production systems, with many wide-reaching environmental, ethical and economic considerations to take into account. There are also many knowledge gaps, and a significant shortage of vets with the correct expertise to provide useful guidance.
What's our view?
Sustainable aquaculture should be undertaken in a way that is environmentally, ethically, and economically acceptable for consumers, producers and wider society.
Animal health and welfare should not be unnecessarily compromised to address human need and in order to be considered sustainable, aquaculture systems must work towards the positive health and welfare of all fish raised within them. Safeguarding the highest standards of fish health and welfare must be recognised as a key sustainability objective.
Under the One Health agenda policies relating to sustainable aquaculture must also address the use of natural resources and the protection and conservation of wild species, habitats, and biodiversity, in order to reduce the ecological footprint of aquaculture as a whole.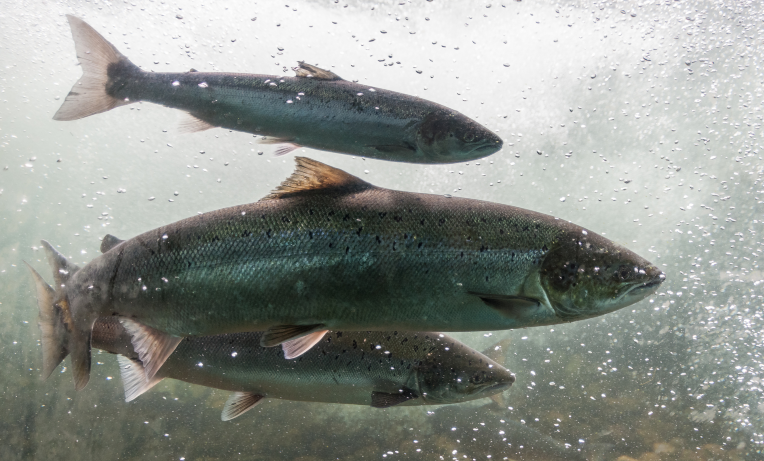 The veterinary profession has a crucial key role to play, and all veterinary surgeons should be able to articulate the contributions that the profession can make to the sustainable aquaculture agenda. There is a need for increased visibility of aquaculture within the veterinary industry, particularly for students at university, and we encourage all vets to improve their understanding of the sector.

Our position seeks to discuss the main sustainability challenges facing the aquaculture sector in the UK and make recommendations for how it may develop more sustainably. Further research and innovation will play a key role in improving the sustainability of the sector. A high priority for the sector should be to better understand fish welfare needs and what a good life represents.
UK governments need to introduce clear, streamlined legislation which standardises the conditions in which fish can legally be farmed and provides confidence to consumers on minimum standards.
Consumers should value quality animal-derived products. This means good animal health and welfare, food safety, environmental protection, and fair returns for producers. The veterinary profession should promote the concept of "less and better", in which people reduce their consumption of animal-derived products whilst maintaining proportional spend to buy better, higher quality goods.