The importance of personal and career development
Having clear opportunities for progression helps to keep careers rewarding and diverse, which in turn helps team members to feel motivated and satisfied at work. Unfortunately, there are many barriers which may prevent individuals from progressing.
The importance of professional development and training is generally well understood throughout the profession, recognising this is important for team members to gain the skills required to progress their career, as well as bringing new skills into the workplace. However, personal development is also an important factor for satisfaction, motivation, and productivity, but it often undervalued.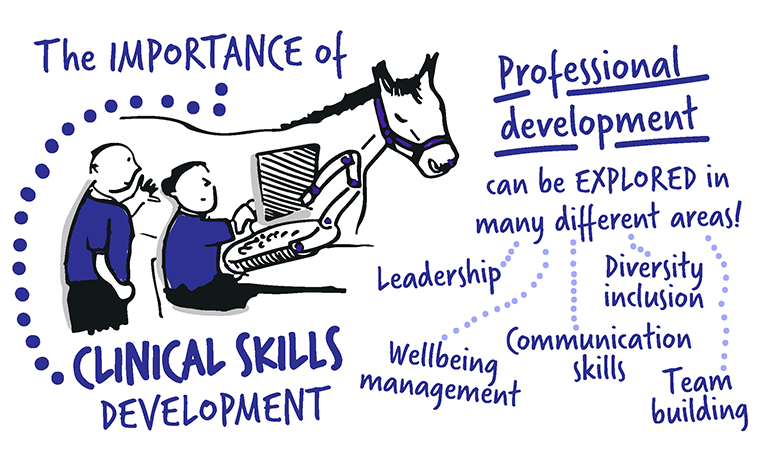 How to improve personal and career development in veterinary workplaces
Organisations should be aware of the barriers to career progression and work to reduce these.
Progression can come in many forms and must be driven by individuals, since it will be different for every team member. Organisations can help to facilitate and encourage both personal and career development, bringing benefits and improvement to both the individual and the organisation.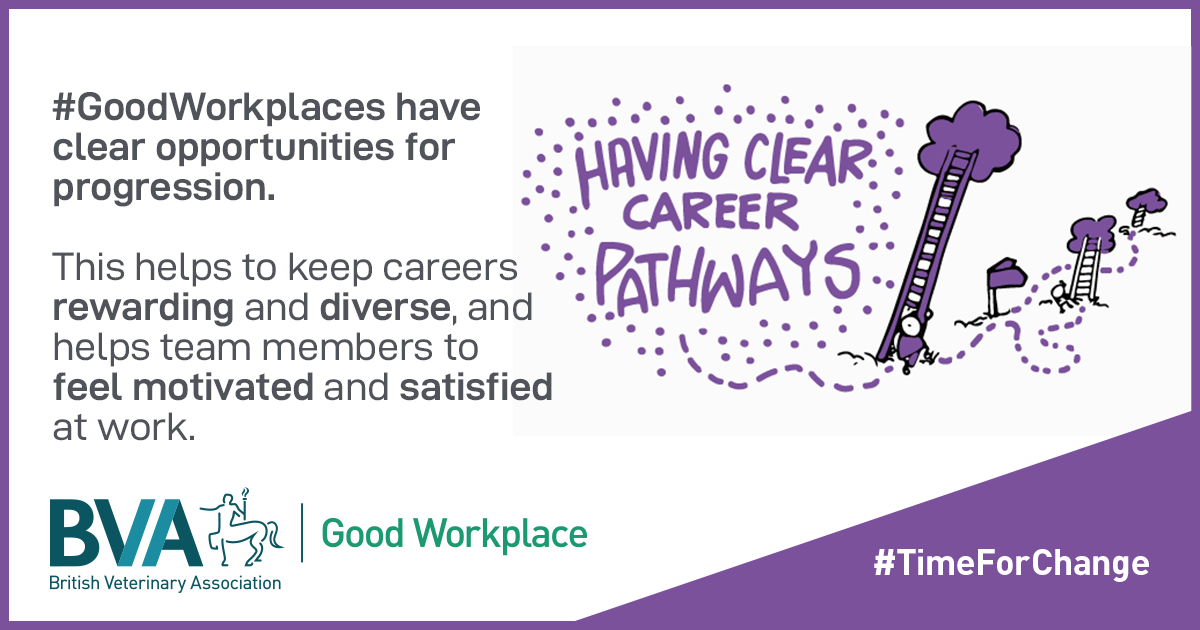 Good workplaces:
encourage career progression for all team members, with regular mentoring and appraisals throughout their career;
have clear career pathways that are an attractive, accessible, and attainable professional route for those positioned across all socio-economic demographics;
recognise and reward both personal and professional development; and
encourage personal and professional development (both clinical and non-clinical) that is aligned with the organisation.
Read pages 41 to 48 in our position on good veterinary workplaces, to equip yourself with a better understanding of the barriers to progression and how you can help remove them for yourself and your colleagues.
Webinar
Register to attend our upcoming webinar on personal and career development.
Thursday 5 August, 7-8pm.
The final webinar in this series of our Good Workplaces Webinar Series will explore the importance of personal and career development in the workplace, with BVA Junior Vice President Justine Shotton in conversation with VDS Head of Training Carolyne Crowe sharing their thoughts on:
what career progression looks like
career pathway options
CPD
the importance of both clinical and non-clinical development
Register to attend